A pasta dish that cooks itself
What's better than a one-pot meal everyone loves? Here we take frozen tortellini combined with diced tomatoes, cream cheese and vegetable broth and prepare it in the slow cooker. This is a delicious meal that is perfect for busy weeknights.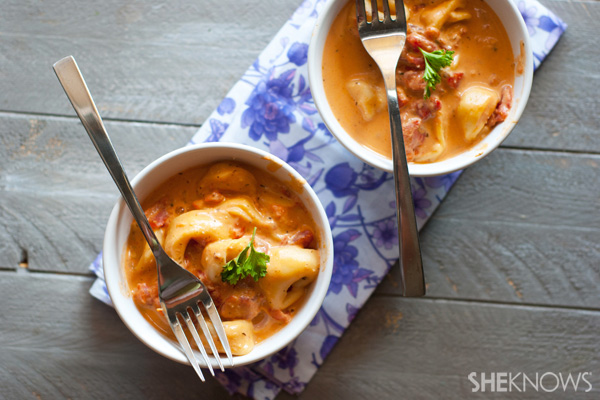 Sometimes getting the family dinner on the table is stressful. Here we share a super-easy Italian-style dish that cooks all by itself in the slow cooker. Rich and creamy, everyone will love this hearty pasta meal.
Creamy Italian-style tortellini in the slow cooker recipe
Serves 4-5
Ingredients:
1 package frozen tortellini (sizes may vary based on brand used)
1 small sweet onion, diced
2 cloves garlic, minced
2 cans diced Italian-style tomatoes
1 (14.5 ounce) can vegetable broth
1 (8 ounce) package cream cheese, softened
1 tablespoon Italian seasoning
1 teaspoon onion powder
Salt and pepper to taste
Directions:
To the slow cooker, add all of the ingredients above, mixing gently. Place the lid on the cooker and cook on low 5-6 hours or on high 3-4 hours.
Divide between pasta bowls and serve immediately.
More delicious slow cooker recipes
Slow cooker black bean chili with lime and cheddar
Slow cooker African peanut stew
Slow cooker stuffed apples