Easy weeknight dinner
Simple pan-seared chicken breasts topped with tomatoes and vodka cream sauce make this easy meal impressive enough for company.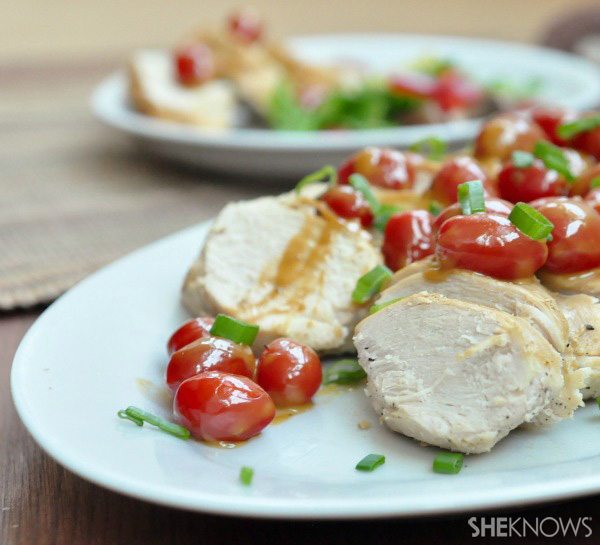 Quick chicken dinners are a staple for any recipe box. Pair this chicken pomodoro with simple roasted potatoes and a green salad for a hearty meal.
Chicken pomodoro with vodka cream sauce recipe
Adapted from Thyme
Serves 4
Ingredients:
4 boneless, skinless chicken breasts
Salt
Pepper
2 tablespoons olive oil
1/4 cup vodka
1/2 cup chicken broth
2 tablespoons fresh lemon juice
1 cup heavy cream
1 cup tomatoes chopped or halved
1/4 cup sliced scallions
Directions:
Season chicken breasts with salt and pepper.
Heat olive oil in a pan over medium heat. Add the chicken and cook about 8-12 minutes, depending on thickness, until cooked through, flipping occasionally. Remove to a platter and tent with foil to keep warm.
Add the vodka to deglaze the pan, scraping up all the brown bits from the chicken. Add the chicken broth, lemon juice and cream. Simmer about 4-5 minutes until thickened.
Toss in the tomatoes and let cook until softened.
Spoon the tomatoes and sauce over the chicken, then sprinkle with scallions.
More Daily Flavor
Grilled chardonnay chicken
Cheesy grilled bruschetta chicken
Chicken cordon bleu with creamy lemon sauce