Treats for all occasions
Whether you're in the mood for something savory, something sweet or simply something delicious, we've got the goodie for you. Check out this comprehensive guide to every dessert under the face of the sun. You're welcome.
1
Peanut butter Oreo stuffed brownies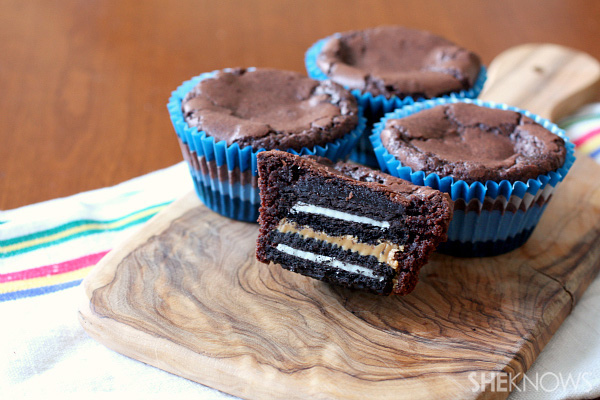 Ladies, there is a full Oreo inside of these brownies. We repeat, there is a full Oreo inside of these brownies.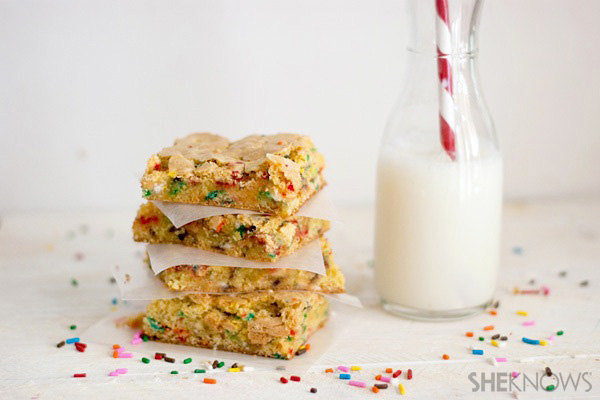 These goodies mark the marriage of brownie and cake batter. May it be an everlasting union.
3
Brown butter brownies with walnuts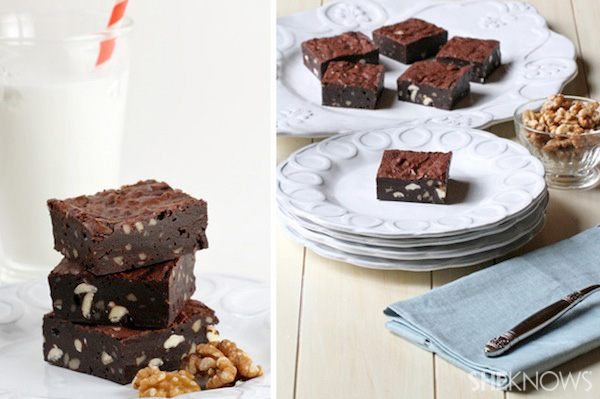 Brown butter brownies are brilliant, beautiful and breathtaking. Believe us.
4
Brownie cookies with salted caramel filling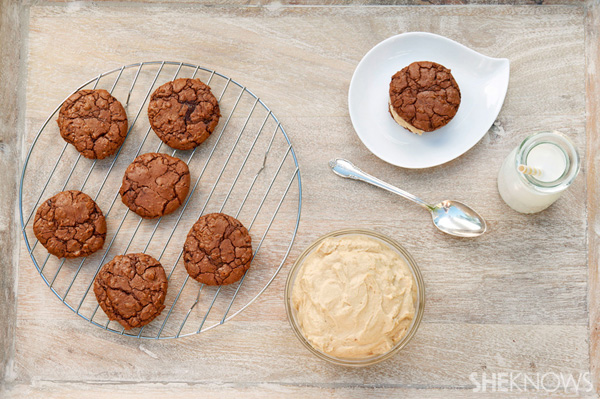 Two brownies sandwiched around a gooey salted caramel filling. Need we say more?
5
Peanut butter caramel-topped shortbread bars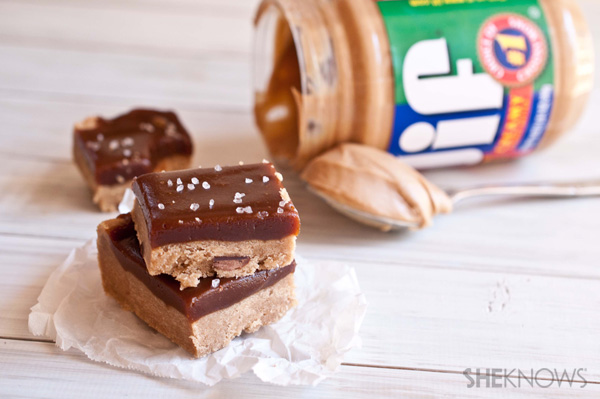 Peanut butter + caramel + shortbread = the dessert to end all desserts.
6
Crunchy no-bake peanut butter chocolate chip bars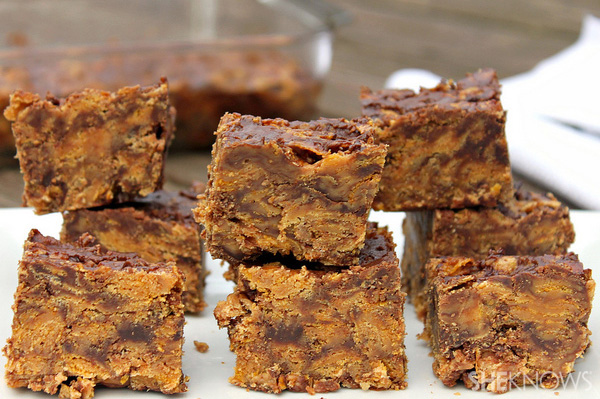 These tasty bars are a perennial favorite. Eat them with a glass of ice-cold milk.
7
Chocolate-filled banana cupcakes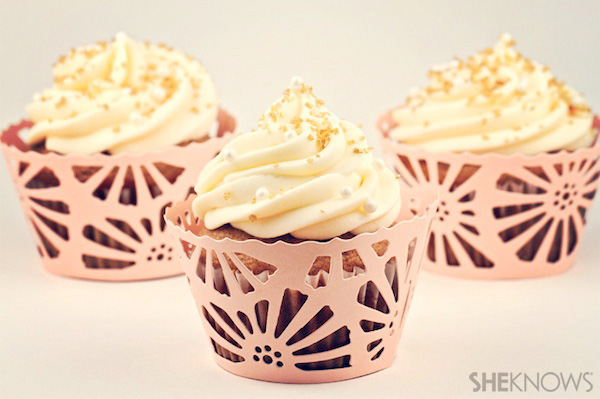 Banana cupcakes oozing with chocolatly goodness. We're in.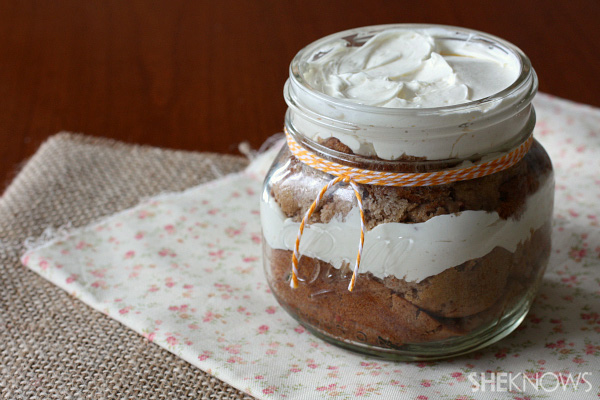 Just when we thought we couldn't love carrot cake any more than we already did, they went ahead and put it in cupcake form. Yes.
9
Mason jar pumpkin cupcakes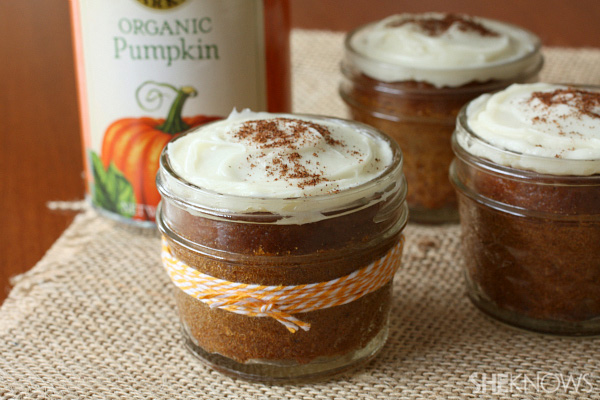 Mason jars are everything right now. Pumpkin cupcakes are delicious. Mason jar pumpkin cupcakes are everything that is delicious right now.
10
Creamsicle cupcakes in a jar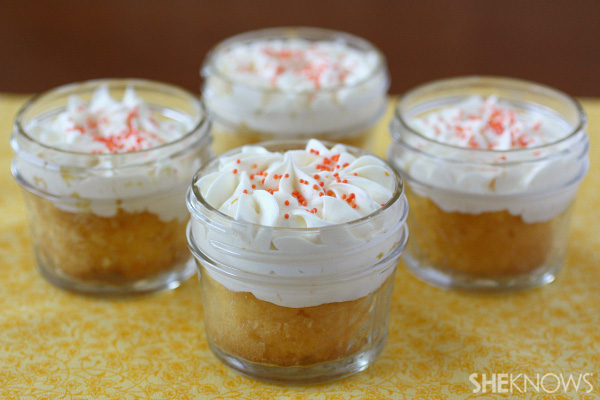 A twist on the summer creamsicle that you can grab on the go.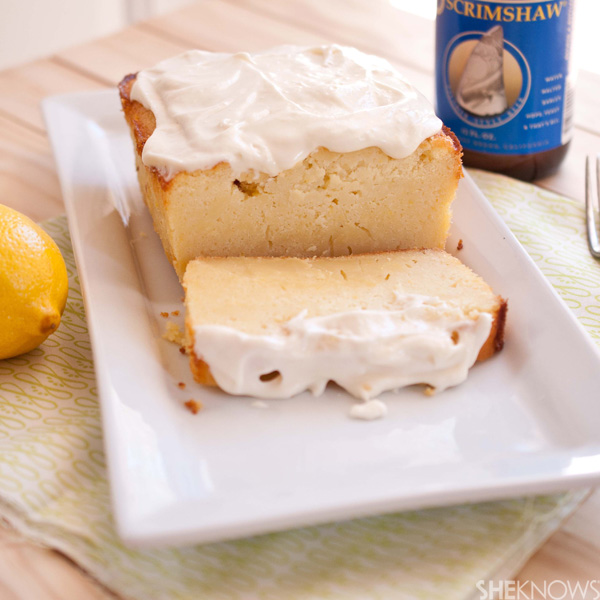 Raise your glass for this zesty cake. You'd better believe we are.
12
Peekaboo pumpkin pound cake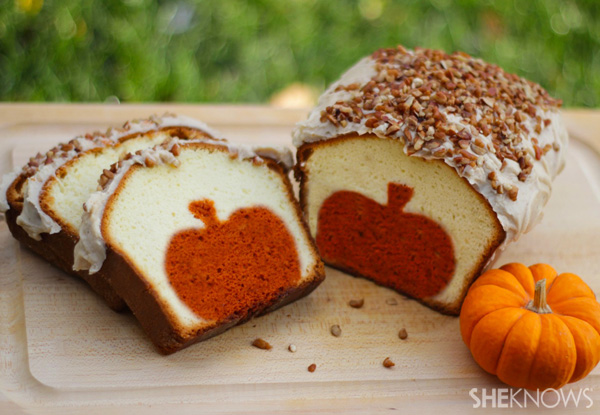 Add a pop of pumpkin to your pound cake and impress everyone with your creative culinary skills.
13
Mini chocolate molten cakes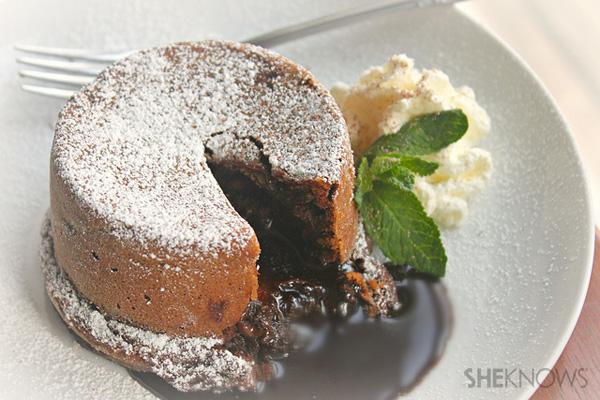 Everything is better in miniature, and these individualized chocolate molten cakes are no exception.
14
Black bottom candy bar pie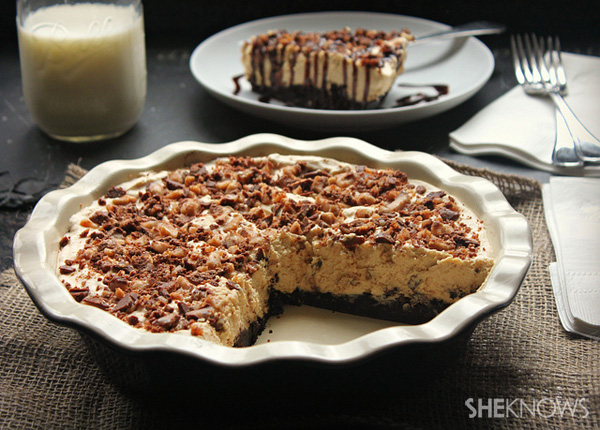 This indulgent pie has a flaky crust of wafers and dark chocolate. What's not to like?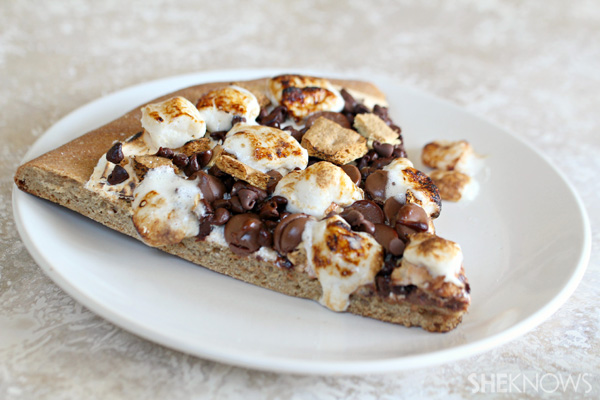 We want s'more of this succulent pizza. Yes, we just went there. Dessert pizza does that to us.
16
Peanut butter and marshmallow sandwich cookies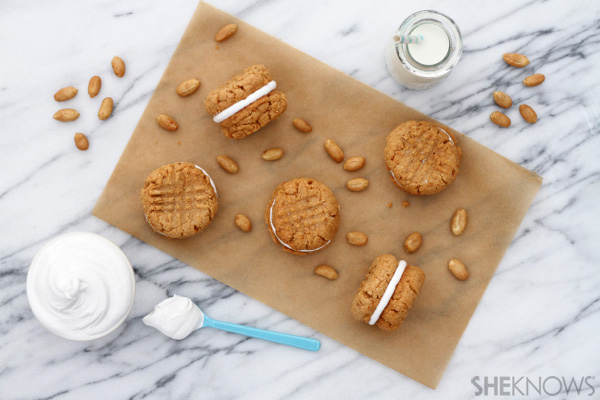 Peanut butter and marshmallows combine forces for the ultimate in sandwich cookies, and the ultimate place in our hearts.
17
Peanut butter and Nutella sandwich cookie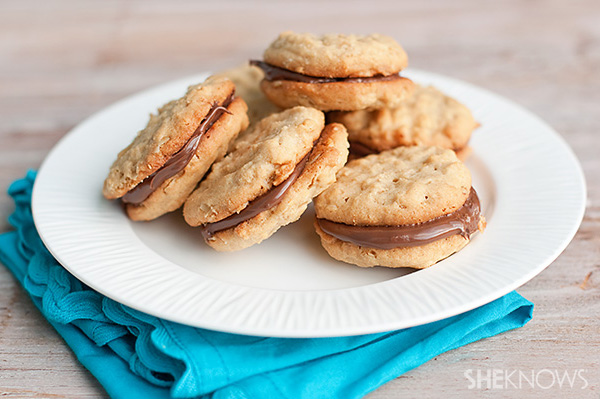 You can never have enough Nutella in your life, are we right, or are we right?
18
S'mores French macarons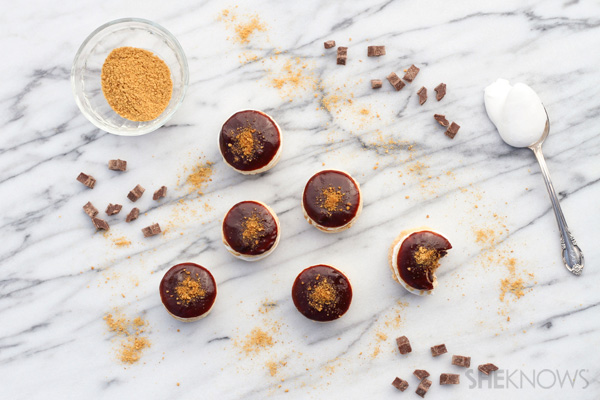 The perfect dessert for all your inner Parisian fantasies.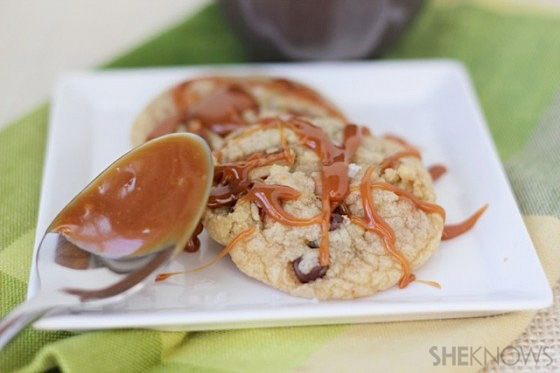 Sweet, savory and chocolatly, all in one cookie. We literally couldn't ask for more.
20
Cake batter chocolate chip cookies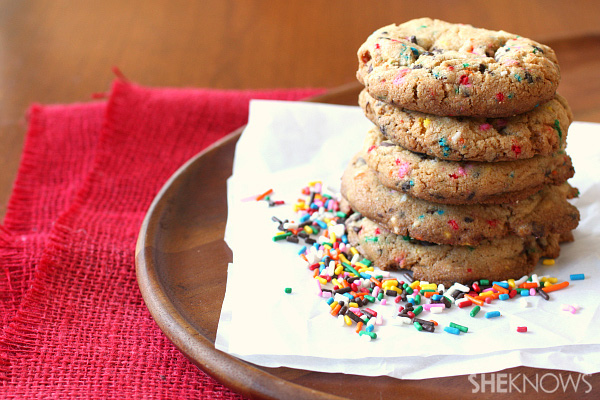 A twist on the classic chocolate chip cookie that's sure to inspire some serious bowl licking.
21
Strawberry basil whoopie pies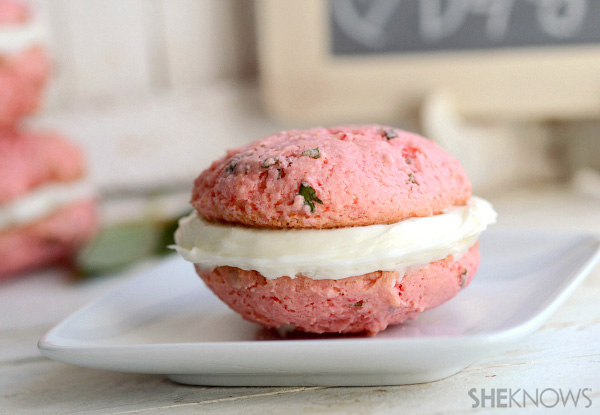 A unique version of the whoopie pie that combines all that is good and holy about farmers markets. Yum.
22
Chocolate snowball crinkles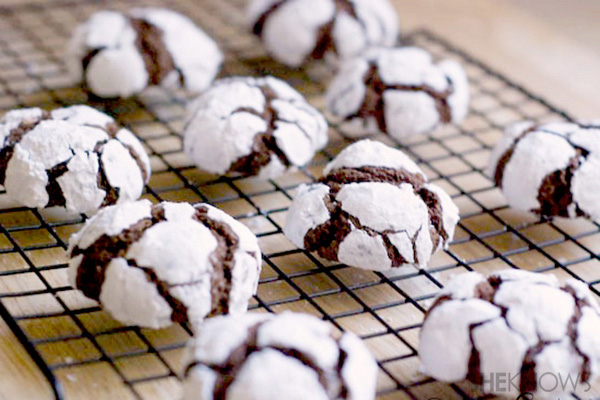 Chocolate cookies so lip-smackingly delicious we dare you to just have one.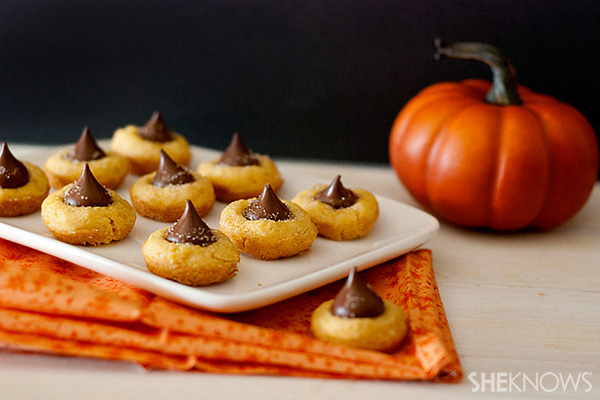 An autumn take on the traditional Hershey's kiss cookie that will blow your taste buds away.
24
Chocolate chip bourbon pecan pie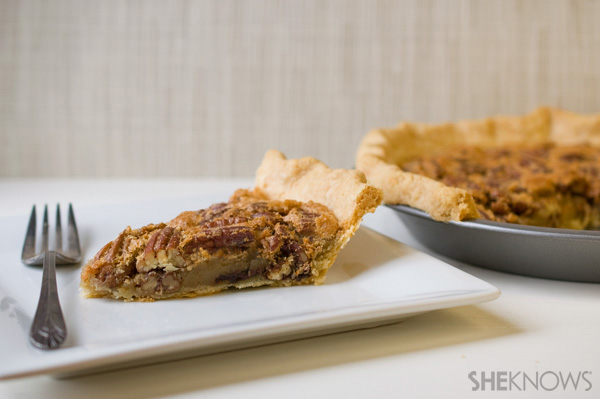 Chocolate chip. Bourbon. Pecans. It's like someone listed all of the best ingredients they could think of and then combined them into one pie.
25
Mini cranberry apple pies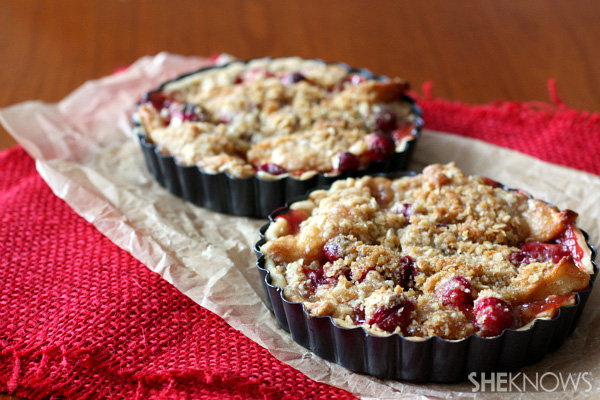 A miniature version of the all-American apple pie topped with cranberries and oatmeal. It's practically patriotic.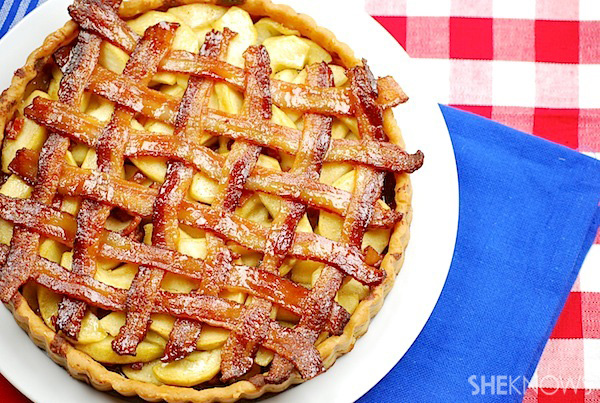 Bacon. Enough said.
27
Maple walnut Mason jar pie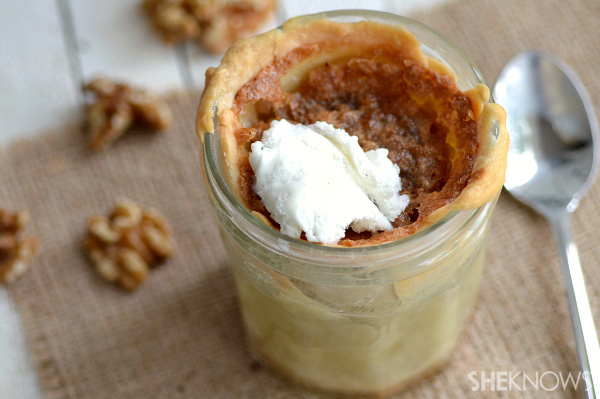 A to-die-for treat spiked with Captain Morgan spiced rum and maple syrup.
28
Pomegranate cheesecake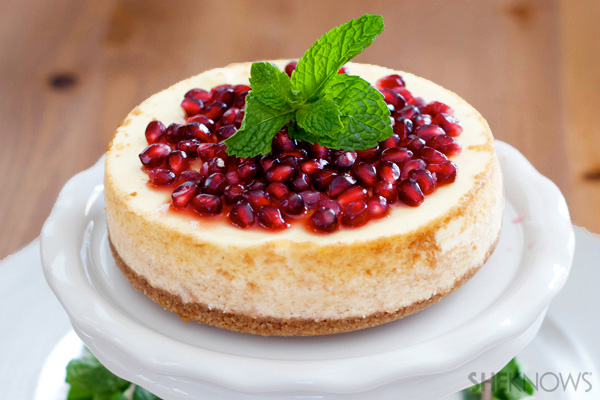 A decadent delight The Cheesecake Factory only wishes it had on its menu.
29
Gingerbread cheesecake bites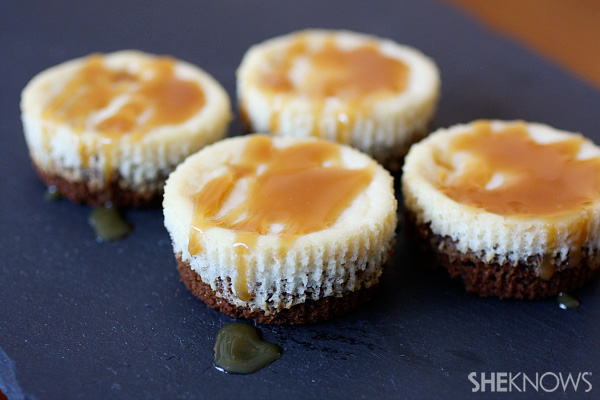 The perfect Christmas treat turned year-round indulgence.
30
Boozy pumpkin cheesecake shooters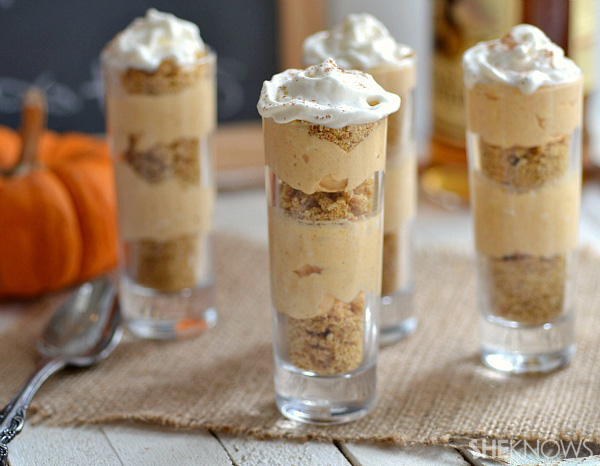 A Halloween favorite that we are advocating as a new regular in your dessert lineup.
31
Giant pumpkin cinnamon roll cake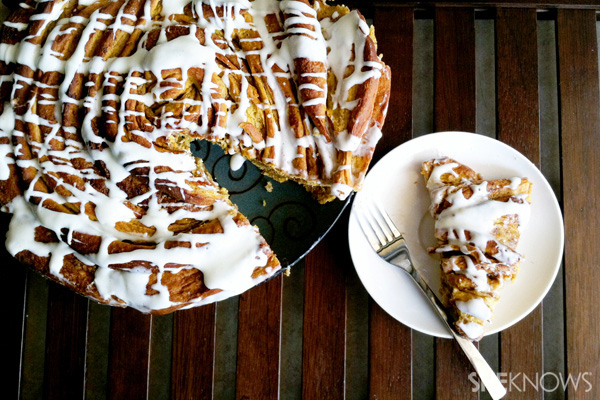 Anytime you put the adjective "giant" in front of the words "cinnamon roll" and "cake," count us in.
More dessert recipes
Milk-free strawberry gelato
Flourless almond coconut brownies
Ancho chili-spiced cocoa porter PubCakes