Meat-up the same ol' dinner routine
Change up the same day-to-day routine and add more meat. It doesn't matter if it's in a ball or a loaf, you can mix up dinner with the flip of a shape.
1
Spicy garlic baked meatballs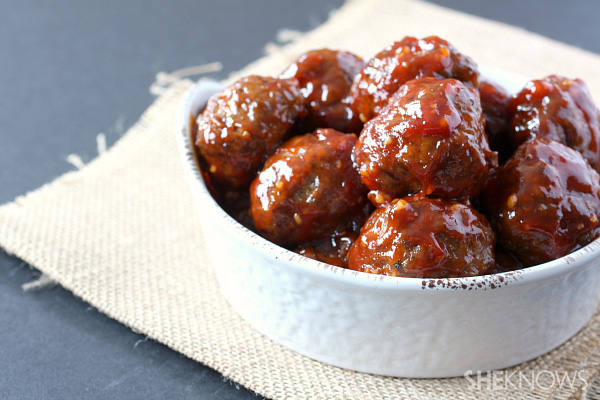 Skip the hassle of frying and bake your meatballs. Add a spicy kick to them while you're at it!
2
Vegetarian meatballs with pesto cream sauce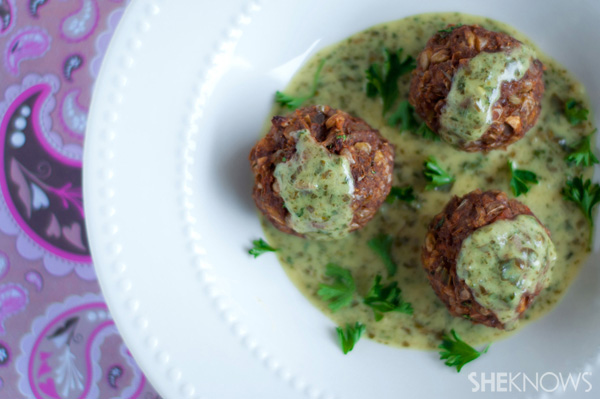 Who needs meat anyway? Keep classics around the house but with a vegetarian twist.
3
Cheese-stuffed meatballs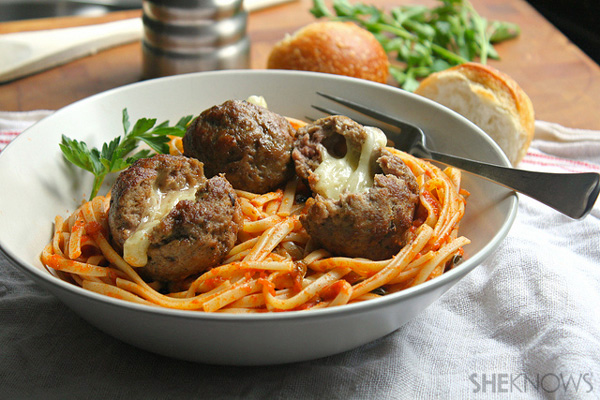 Go from ordinary to extraordinary with a sexier meatball.
4
Buffalo meatball chicken sandwiches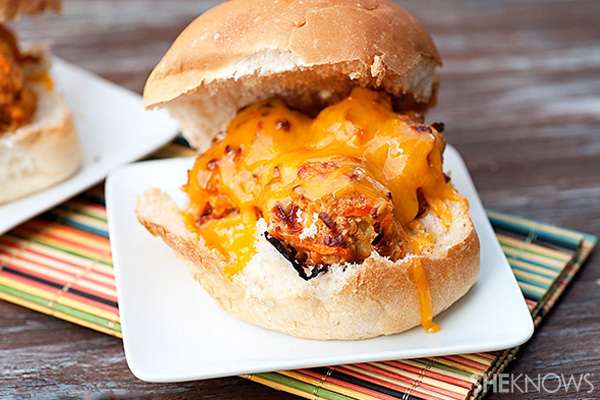 Mouthwatering meatballs with a hot-and-spicy condiment turns a boring sandwich into a meal your kids will ask for by name.
5
Buffalo chicken meatballs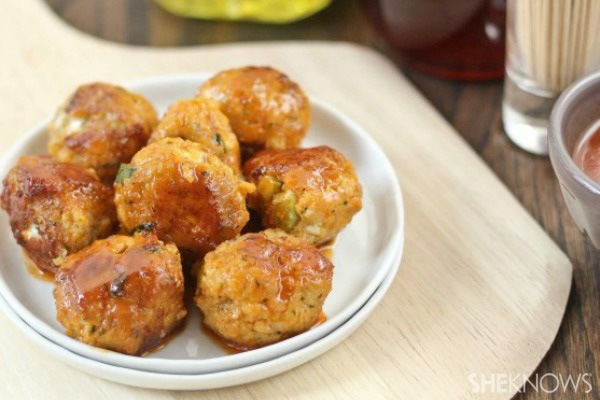 Combine Buffalo chicken and meatballs into one sizzling appetizer sure to impress.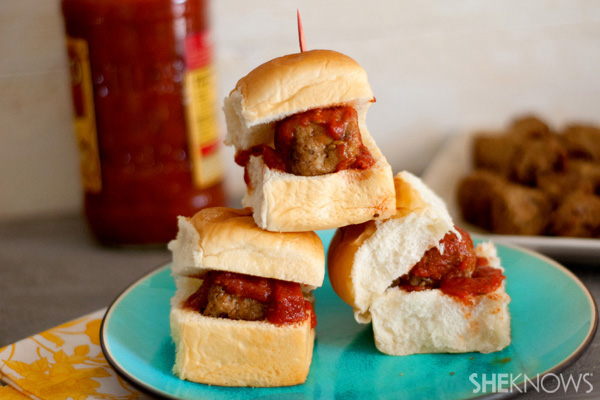 Four quick ingredients make these turkey meatball sliders topped with marinara and mozzarella a no-brainer.
7
Oven-baked meatball subs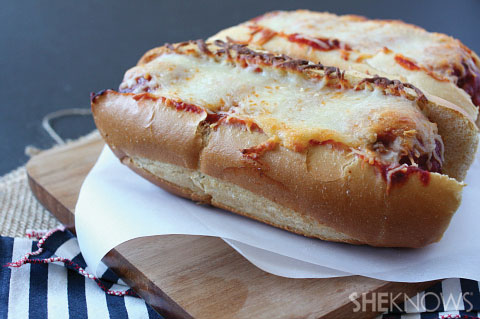 Always a crowd favorite, no ifs ands or subs about it!
8
Swedish meatball burger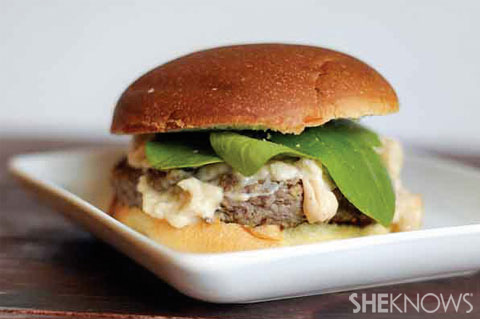 Just like the name says, a Swedish meatball that is now a burger.
9
Easy homemade IKEA meatballs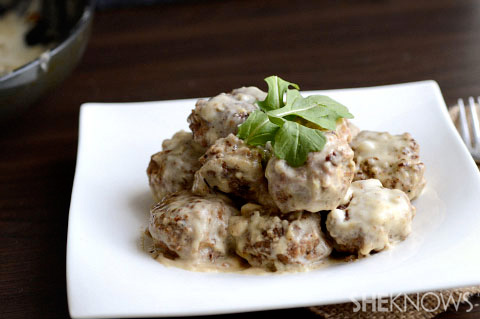 Little assembly required, we promise.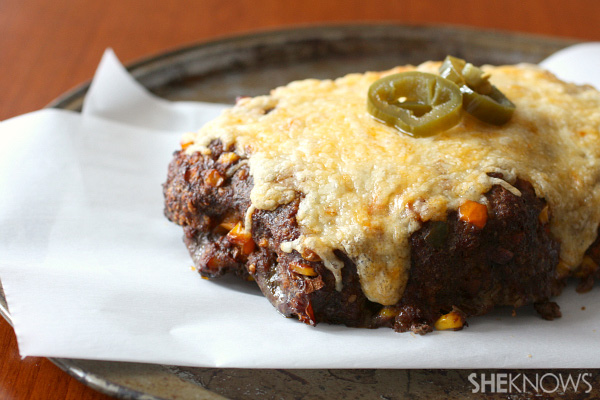 Take a classic and add a Southwest spin to it.
11
Meatloaf cupcakes with cheesy mashed potato frosting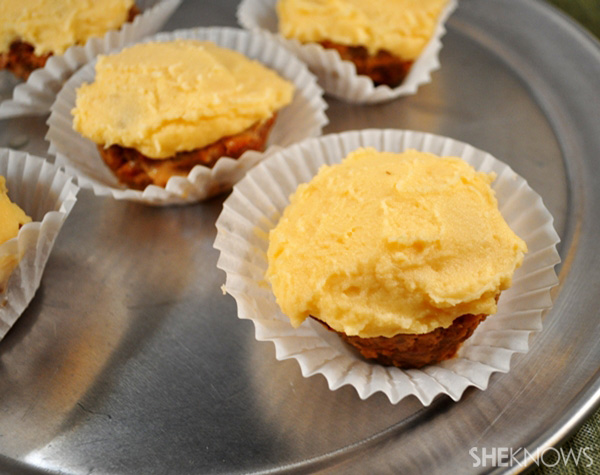 Cupcakes for dinner? Why not!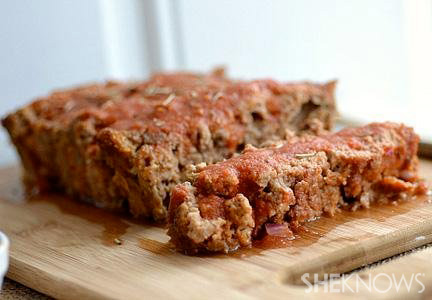 Vodka for dinner, without the hangover.
13
30-minute mini-meatloaf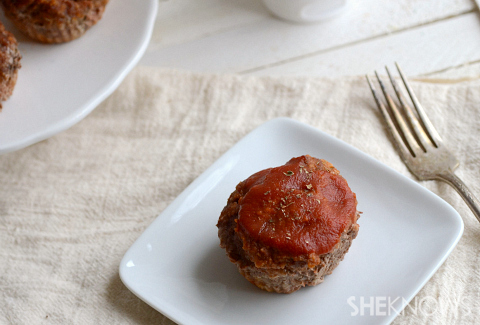 Meatloaf doesn't have to take forever, just half an hour.
14
Leftover meatloaf sandwich with Swiss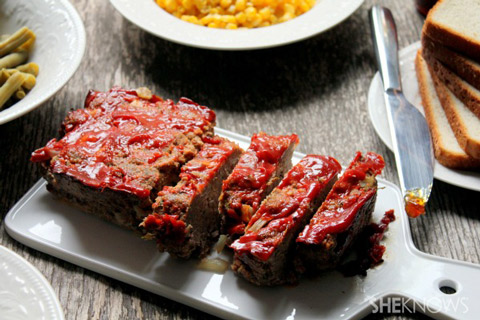 Trade out some ingredients, and you've got a recipe for success!
15
Caribbean jerk meatloaf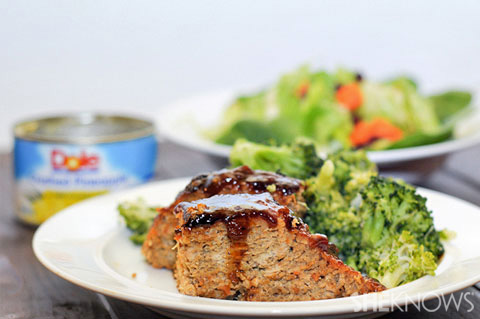 Pineapple and Caribbean jerk seasoning add the flavors of the islands to your dinner table.
16
Mini cornbread-stuffed meatloaf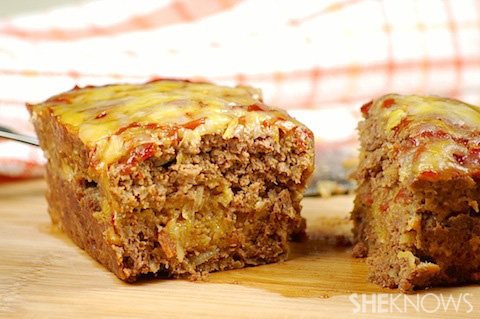 Jazz up a boring meatloaf with another American classic, cornbread!
More related recipes
Cheesy meatball-stuffed biscuits
Healthy dinner recipes the kids can make
Slow cooker Buffalo chicken sliders