Decadent and simple pasta recipes
We all know that pasta is one of the best comfort foods. With such a wide variety of pasta types, at least one of these recipes will suit your fancy.
Linguini, chicken & Parmesan artichoke blush sauce recipe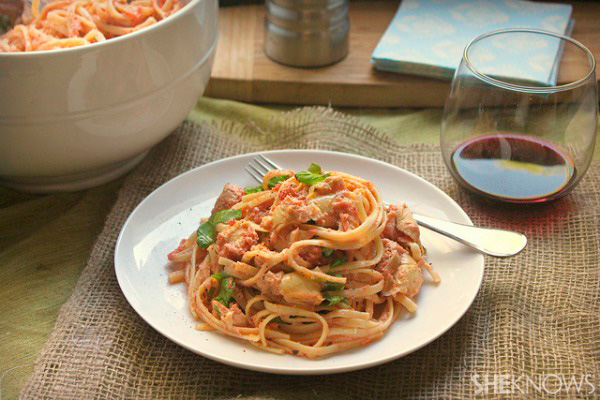 You'll blush at the sight of this cheesy, tomatoey linguini recipe packed with artichokes and chicken.
2
Roasted poblano macaroni and cheese recipe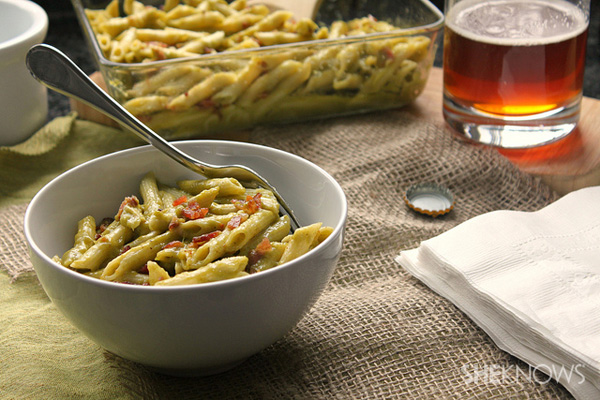 Add some spice and depth to your next homemade macaroni and cheese.
3
Spaghetti with mussels & tomato sauce recipe
You'll have to use your mussels to make this seafood pasta recipe.
4
Avocado Alfredo pasta & spicy shrimp recipe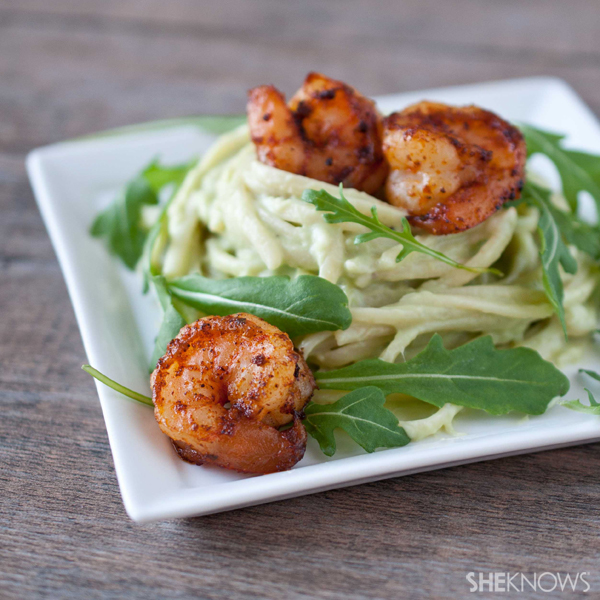 Avocados and shrimp pair perfectly in this creamy, chili-spiced dish.
5
One-skillet spicy sausage pasta recipe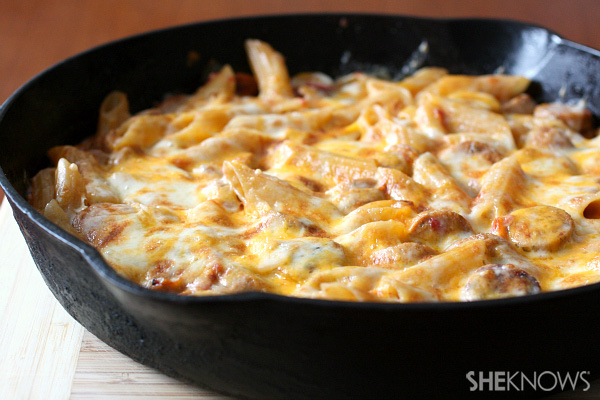 If you're looking to keep kitchen cleanup to a minimum, make this spicy, gooey one-skillet meal.
6
Skinny roasted garlic tomato Alfredo recipe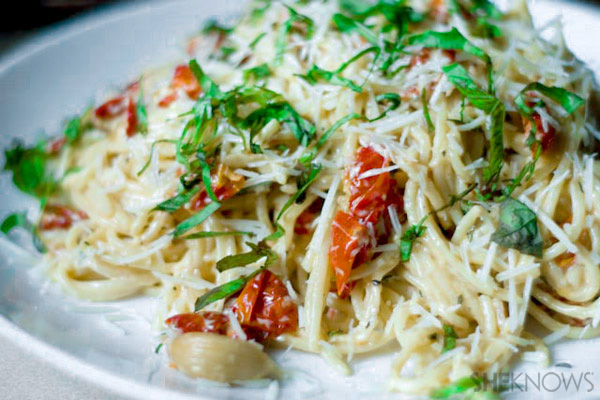 You don't need to add fat and calories to this dish — fresh herbs add all the flavor you need in this garlicy tomato Alfredo recipe.
7
Ratatouille with fresh vegetables recipe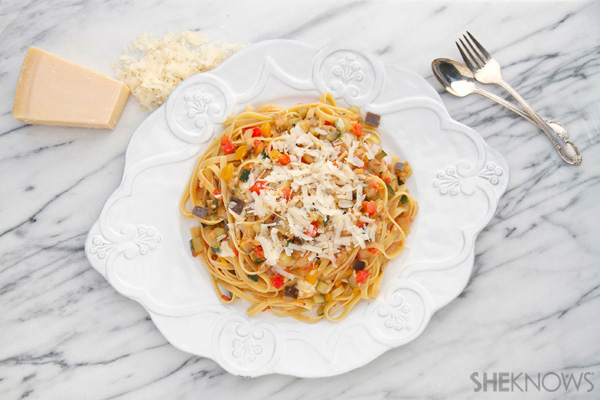 Looking for a delicious vegetarian pasta recipe? Try this recipe that is loaded with fresh bell peppers, eggplant and zucchini and delicious cheeses.
8
Tagliatelle with chanterelle mushrooms in a white wine sauce recipe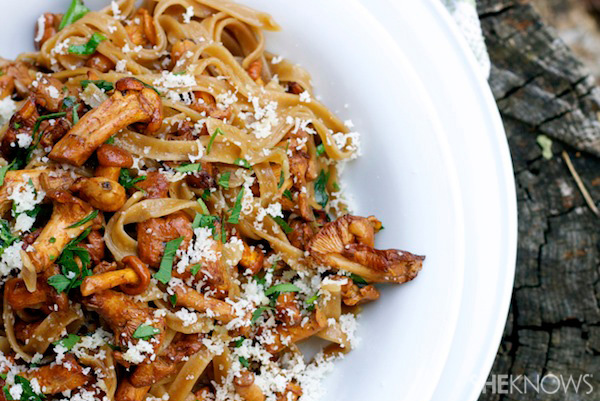 This is the perfect blend of earthy mushrooms, acidic wine, creamy cheese and fresh herbs over rich pasta.
9
Crawfish & mac and cheese recipe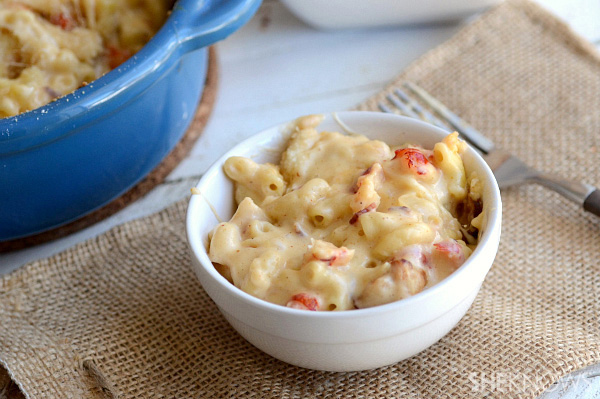 Crawfish, bacon and oodles of cheese make this one dish sure to impress your guests.
10
Cheesy lobster spaghetti recipe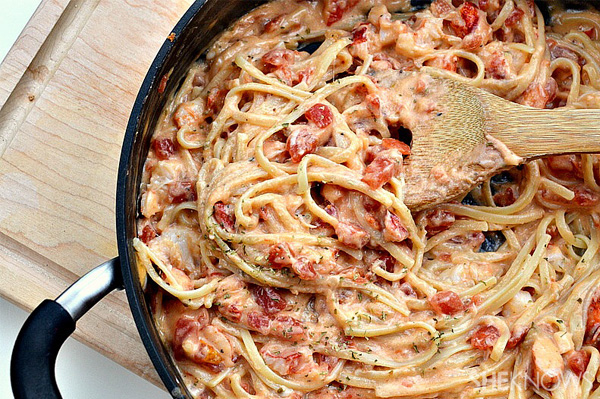 This is a low-cal pasta dish, but you wouldn't know it because delicious bits of lobster make it so rich.
11
Baked pizza pasta recipe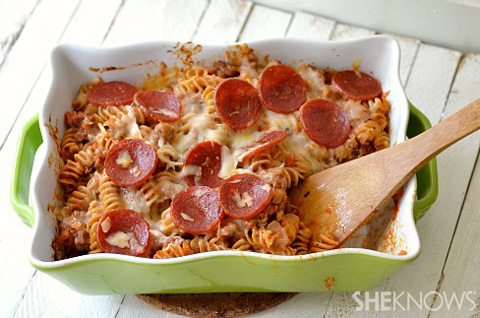 Love pizza? Love pasta? You'll please everyone with this dish by combining them into one.
12
Sausage, spinach & creamy Gorgonzola pasta recipe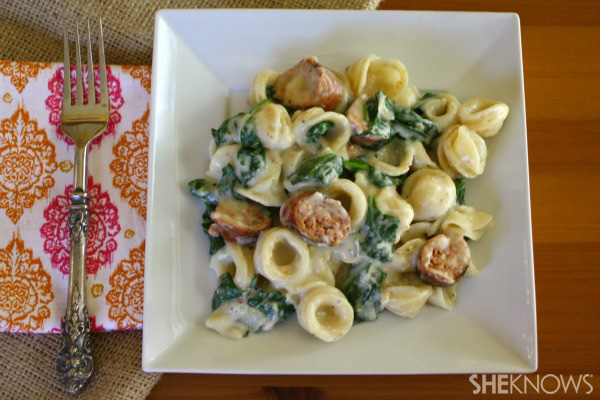 Greek yogurt, sausage, spinach and Gorgonzola make a light pasta meal that isn't as heavy as it sounds.
13
Beer mac & cheese recipe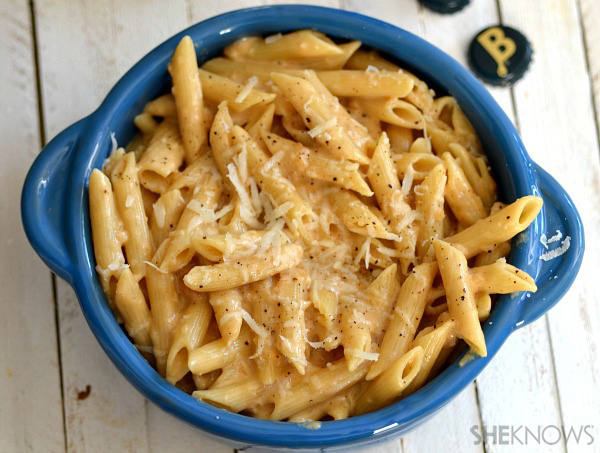 Beer in your mac and cheese? Mind blown.
14
Six-ingredient stuffed Mexican shells recipe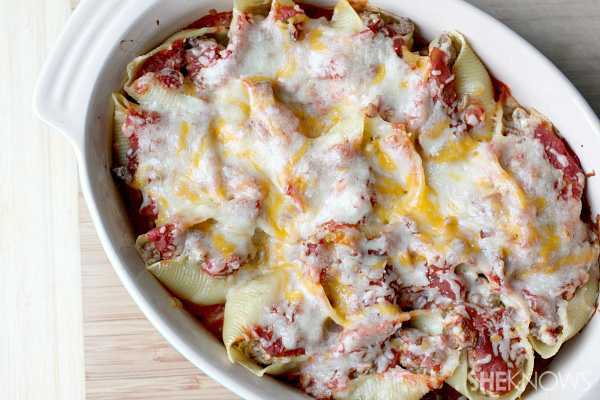 With six simple ingredients, your pasta just got a spicy makeover.
More pasta info
Balancing a healthy diet with high-fiber pasta
Pasta for breakfast is good for your health
Summer pasta salad with zucchini & mint