If you're feeling a little party planning "writer's block," just check out these 13 fun ideas for party food and get out of that rut. Happy pinning!
1
Easy Italian skewer appetizer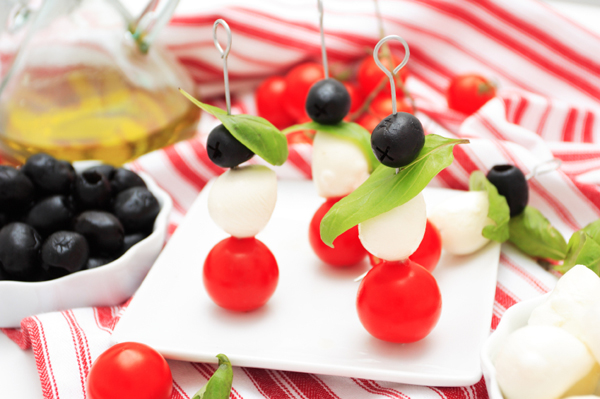 Delicious and eye-catching party foods don't have to be hard to make. These Italian skewer appetizers are as simple as they are showy.
2
Watermelon grill with fruit kabobs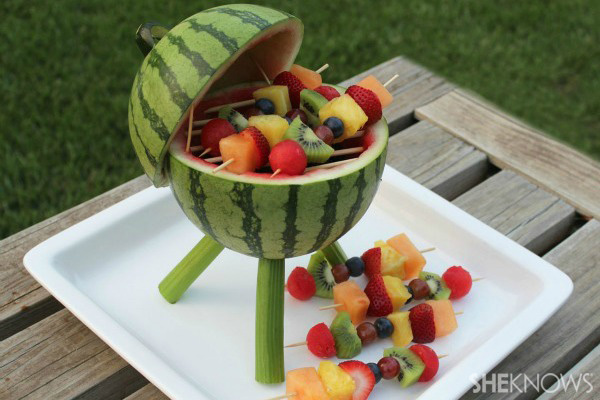 Skip the fruit tray and opt for this adorable watermelon grill as a centerpiece for your appetizer table.
3
Easy tea sandwiches for a party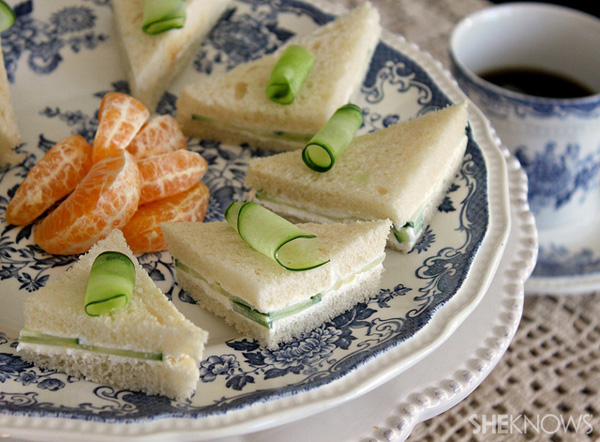 Elegant and understated are the operative words for these tasty little sammies. Choose from cucumber cream cheese, apple chicken salad and pineapple, or make them all!
4
Rhubarb and ginger mojito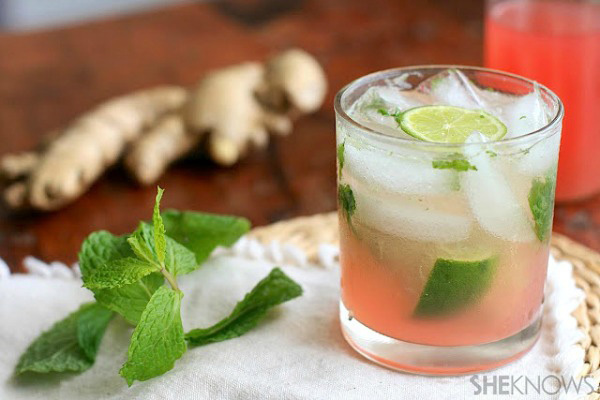 This rhubarb and ginger mojito is beautiful cocktail with a bit of zing. The boys may think it looks a bit girlie, but a quick sip will change their minds.
5
Adult vodka lemonade juice pouch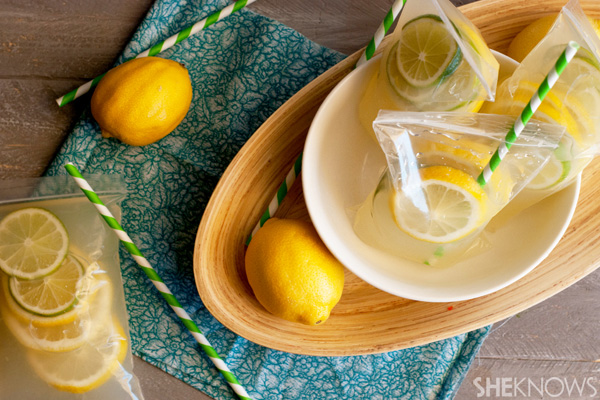 Feel like a kid again with these spiked juice pouches. If kids will be at the party, just leave out the alcohol to make an under-21 version. Dye the kid versions with a little food coloring or leave out the garnish so you can tell which is which.
6
Lavender lemonade recipe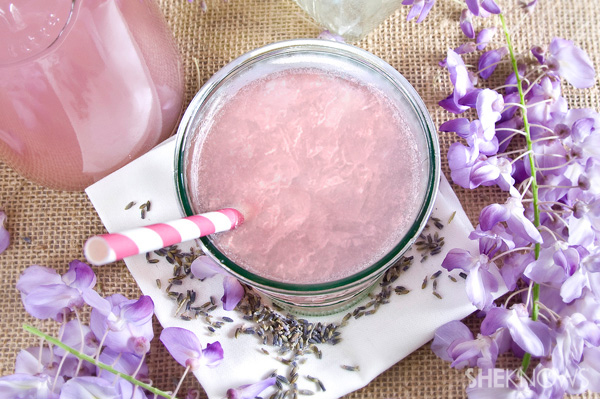 Add a refreshing hint of floral to this nonalcoholic lemonade with culinary lavender. This is what pink lemonade was supposed to be!
7
Chipotle beer cheese dip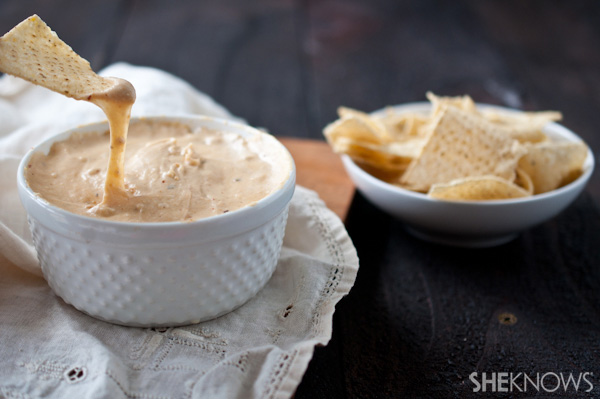 Spicy and smoky, this beer cheese dip will score you extra points for the use of a quality India Pale Ale. We recommend Fuzzy Baby Ducks IPA, The Pupil or Fat Head's Head Hunter IPA.
8
Cold pasta salad with asparagus, feta, blueberries & basil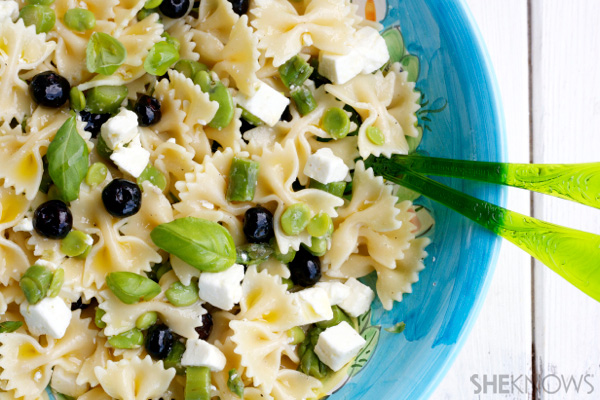 This creative pasta salad has no mayo, so it's perfect for summer picnics and barbecues. Not only is it easy, it's packed with a unique combination of summer flavors.
9
Lemongrass shrimp skewers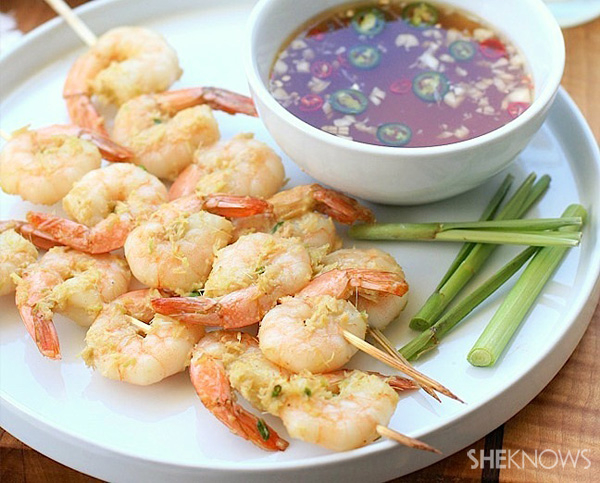 If you want something a bit more substantial on the menu, grill up these lemongrass shrimp skewers with a gorgeous Vietnamese dipping sauce.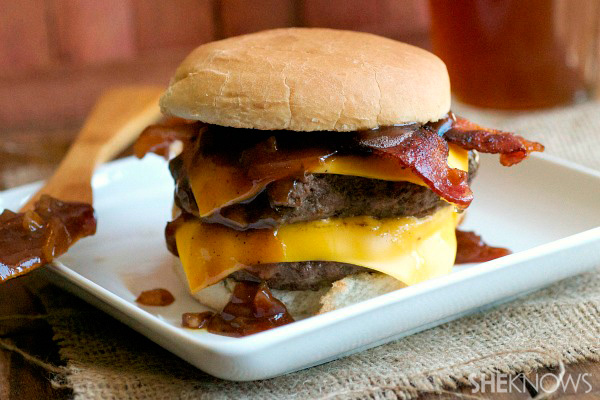 Nothing says grilling season like a burger! These three recipes inspired by classic pub food put a gourmet spin on a classic American summer menu.
11
Snacks under 150 calories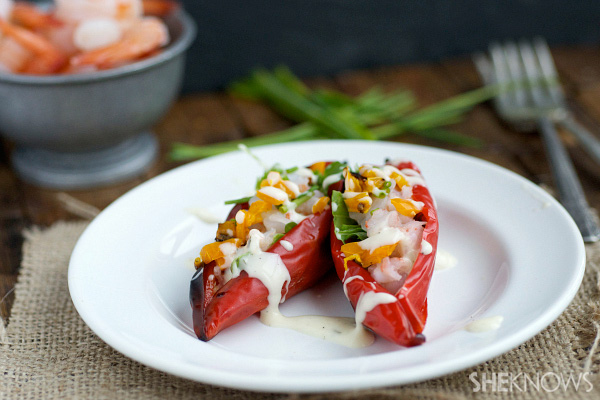 If you'd like something a little lighter, we've got four low-calorie snacks perfect for a poolside party. Try shrimp-stuffed sweet peppers, chicken skewers with light Thai peanut sauce, shrimp and avocado salad or grilled nectarines with goat cheese and honey.
12
Cinco de Mayo piñata cookies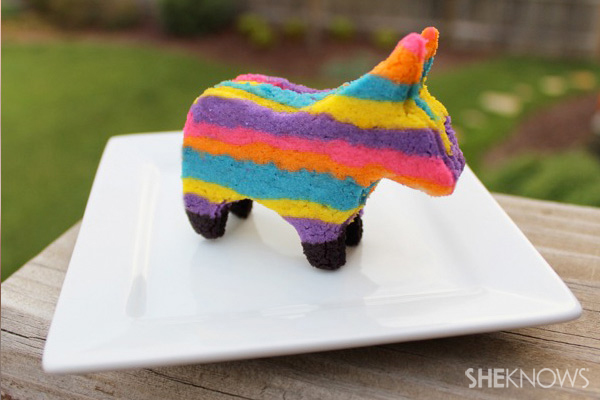 Cinco de Mayo may be behind us, but your guests will still get a kick out of these little piñata-shaped cookies with festive colors to match. Just like a real piñata, there's a tasty candy treat inside!
13
Grilled banana s'mores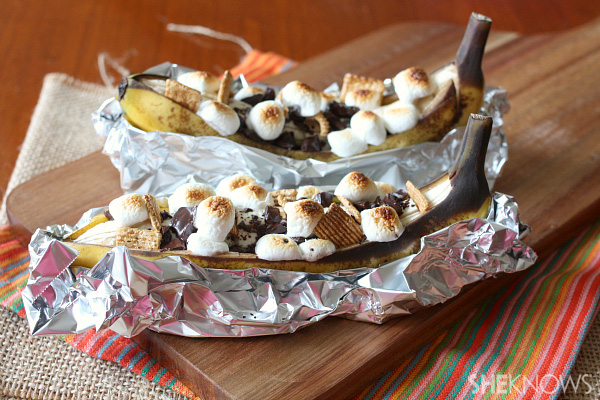 As decadent as this sounds, with only 10 mini-marshmallows and 1 tablespoon of both chocolate chips and graham cracker cereal per banana, these grilled banana s'mores are actually a lower-cal way to satisfy your sweet tooth.
More party planning resources
Summer block parties: More than just party planning
Tips for planning the perfect block party menu
Ultimate backyard BBQ menu