Wine and dine
Simple grilled chicken gets a flavor boost from our favorite summer beverage — chardonnay!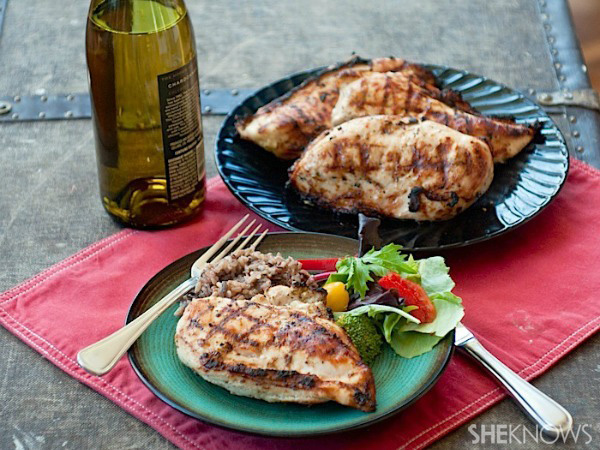 Chardonnay-marinated chicken is a perfect choice for entertaining. All the prep can be done in advance so all you have to do is throw it on the grill and enjoy the rest of that bottle of wine you had to open to make this tender grilled chicken.
Grilled chardonnay chicken recipe
Serves 8
Ingredients:
8 boneless skinless chicken breasts
1 cup olive oil
3/4 cup chardonnay
Juice of 1 lemon
2 tablespoons fresh rosemary
1 tablespoon dried oregano
3 cloves garlic, chopped
Salt and pepper
Directions:
In a large zip-closed bag, combine all the ingredients and marinate for at least 2 hours and up to 8 hours.
Remove chicken and discard marinade.
Preheat a grill to medium-high and grill chicken for about 6-8 minutes per side, depending on thickness, until cooked through.
More Daily Flavor
Chicken cordon bleu with creamy lemon sauce
Barbecue chicken pizza
Cheesy grilled bruschetta chicken