Sweet and salty perfection
For those who love the combination of sweet and salty flavors, this salted caramel sauce is for you. You might just end up eating it with a spoon!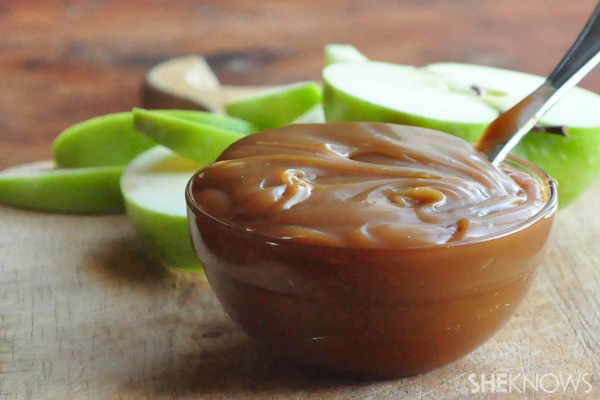 This caramel sauce is so easy to make, you'll never buy another jar again. Drizzle it over popcorn, ice cream or, for a slightly healthier snack, use it as a dip for apple slices.
Salted caramel sauce recipe
Yields about 2 cups
Ingredients:
2 cups sugar
12 tablespoons butter, cubed
1 cup heavy cream, room temperature
1/4 teaspoon sea salt
Directions:
Put the sugar in a large heavy saucepan over medium heat. Stir with a wooden spoon until the sugar melts. This will take a few minutes.
Once the sugar has melted add the butter one piece at a time. Whisk until the butter is all melted.
Wait a few seconds, then add the cream slowly. Whisk as you add the cream until the mixture is smooth. Remove from heat.
Add the salt and whisk to incorporate.
Let cool in the pan, then pour carefully into a Mason jar or glass dish to store. Store in the refrigerator.
More Daily Flavor
Slow cooker dulce de leche
Salted turtle cookies
Nutty chocolate chip cookie dough dip