Spice it up with Cajun flavor
You'll feel like you're in the Big Easy with one bite of this spicy seafood pasta.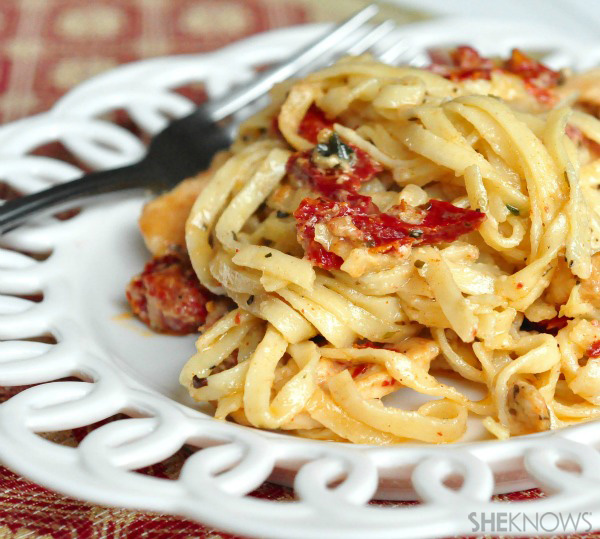 Put the calorie counter aside for the night and add a little spice to your dinner with a big bowl of creamy Cajun shrimp linguini.
Creamy Cajun shrimp linguini recipe
Adapted from Food.com
Serves 4
Ingredients:
1 pound shrimp, peeled and deveined
4 teaspoons Cajun seasoning
2 tablespoons butter
2 tablespoons olive oil
2 cups heavy cream
2 cloves garlic, minced
4 tablespoons chopped sun-dried tomatoes
2 green onions, chopped
1/2 teaspoon dried basil
1/2 teaspoon sea salt
1/4 teaspoon freshly ground black pepper
16 ounces linguini, cooked al dente
1/2 cup grated Parmesan cheese
Directions:
Place the shrimp in a bowl and toss with the Cajun seasoning until it's well coated. Reserve.
In a large skillet over medium-high heat, melt the butter. Add the olive oil once the butter is melted. Add the seasoned shrimp and cook until done, about 5-7 minutes.
Reduce heat and add the cream, garlic, sun-dried tomatoes, green onions, basil, salt and pepper. Bring to a simmer. Simmer until the cream has thickened, about 5 more minutes.
When thickened, pour the sauce over the linguini and top with the cheese. Serve immediately.
More Daily Flavor
Spaghetti carbonara
Spicy Thai peanut noodles
Spaghetti with lemony garlic brown butter sauce