Layers of flavor
Some pre-made ingredients are all you need to make this simple but delicious lemon trifle.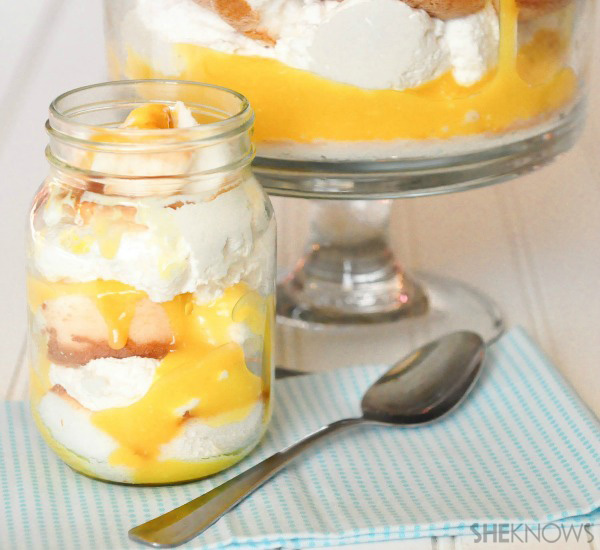 Nobody will ever guess that you took a shortcut with this lovely layered dessert. Airy angel food cake and creamy lemon curd make a perfectly light end to a meal.
Easy lemon trifle recipe
Serves about 12
Ingredients:
1 angel food cake, cut into chunks
Dessert wine (like sherry) or lemonade for a nonalcoholic version
1-1/2 cups lemon curd (store-bought or homemade)
2 cups whipped cream
Directions:
Place a layer of angel food cake into the bottom of trifle dish.
Sprinkle the cake with dessert wine to scantly cover the cake (about 1 tablespoon).
Top with a layer of lemon curd, then a layer of whipped cream.
Repeat layers as many times as needed fill the trifle dish.
Chill for at least 1 hour or up to 24 hours before serving.
NOTE
For individual servings, layer trifle ingredients in Mason jars or other small glass dishes.
More Daily Flavor
Gluten-free lemon tart
Quick-and-easy brownie trifles
Peanut butter cheesecake mousse cups