Simple Italian salad
Insalata caprese is a perfect combination of simple flavors: fresh mozzarella, tomato and basil. This Italian salad makes a perfect light lunch or appetizer.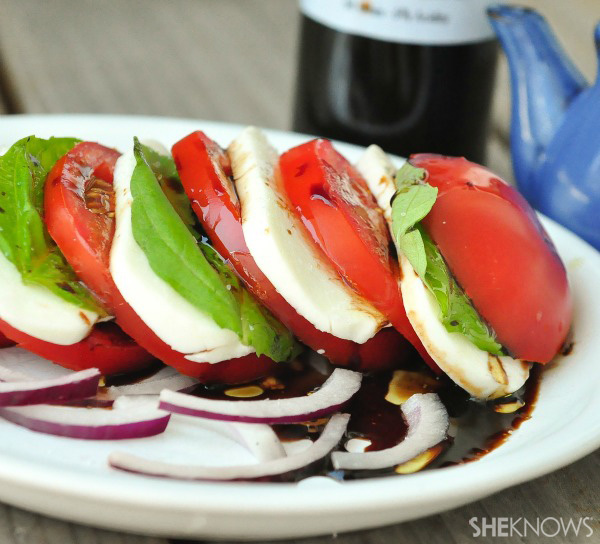 Delicious dishes don't have to be complicated. This easy layered salad looks as good as it tastes.
Insalata caprese recipe
Serves 2-4 as an appetizer
Ingredients:
6 ounces fresh mozzarella, sliced
1 large ripe tomato, sliced
About 6 large basil leaves
Thinly sliced red onion
Balsamic vinegar
Extra-virgin olive oil
Sea salt
Freshly ground black pepper
Directions:
Layer the slices of mozzarella, tomato and basil on a plate, alternating ingredients.
Top with sliced red onions, sprinkle with salt and pepper and drizzle with oil and vinegar, to taste.
More Daily Flavor
Slow-roasted tomatoes
Bruschetta with tomatoes and basil
Fresh mozzarella with anchovies and truffle oil