Bright citrus flavor
Deliciously moist buttermilk pound cake topped with Meyer lemon glaze is a perfect dessert for summer.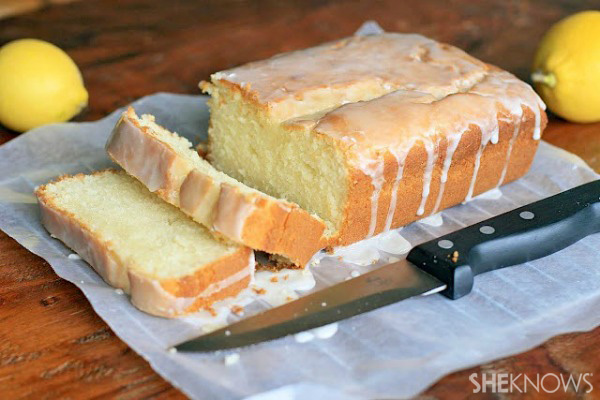 Take advantage of seasonal Meyer lemons with this bright, citrusy treat.
Gluten-free buttermilk pound cake with Meyer lemon glaze recipe
Adapted from Serious Eats
Makes 1
Ingredients:
1-1/4 cups superfine rice flour, plus extra for dusting pan
1/2 cup potato starch
1/3 cup tapioca starch
1-1/2 teaspoons baking powder
1/2 teaspoon salt
1/2 teaspoon xanthan gum
3/4 cup (1-1/2 sticks) butter, room temperature
1 cup sugar
2 eggs, at room temperature
1 cup buttermilk
1 teaspoon vanilla extract
3 tablespoons Meyer lemon juice (substitute regular lemon juice if needed)
1 cup powdered sugar
Directions:
Preheat oven to 350 degrees F. Grease a loaf pan and dust generously with rice flour.
In a medium bowl, combine the rice flour, potato starch, tapioca starch, baking powder, salt and xanthan gum. Mix to combine and set aside.
In a large bowl cream the butter and sugar together for 2 minutes. Add the eggs, one at a time. Alternate adding the flour mixture and the buttermilk, mixing well to combine after each addition. Stir in the vanilla extract.
Pour the batter into the prepared pan and bake for about 45 minutes or until a knife inserted in the center comes out clean. Remove and let cool on a wire rack for 5 minutes. Turn out the loaf from the pan onto the wire rack and let cool completely.
Whisk together the lemon juice and the powdered sugar.
Place the cooled loaf on a piece of wax paper and drizzle or brush the glaze over the top, allowing the glaze to drip down the sides.
Cut into slices and serve.
More Daily Flavor
Gluten-free lemon tart
Gluten-freen jalapeño cheddar cornbread
Gluten-free leek and onion tart