Vietnamese-inspired sips
Take a refreshing sip of salty limeade — it's a perfect combination of sweet, salty and sour.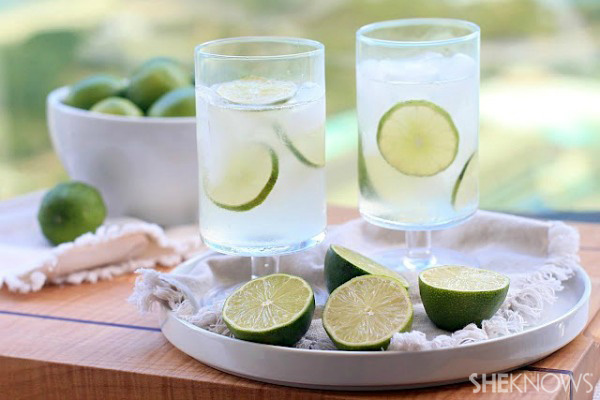 Chanh muối is a common Vietnamese beverage that uses limes preserved in salt to produce a refreshing sweet and salty limeade. If you're short on time, this shortcut version will cool you off just as well as the original, which takes months to properly preserve the limes.
Quick salty limeade recipe (chanh muối)
Adapted from The Little Saigon Cookbook
Serves 6-8
Ingredients:
1/2 cup lime juice
1/2 cup sugar
1 tablespoon kosher or sea salt
6-8 cups water
Lime slices for garnish (optional)
Directions:
Combine the lime juice, sugar, salt and 6 cups water in a large pitcher. Stir to dissolve the sugar and salt. Taste and add more water, as needed.
Serve over ice with lime slices, if desired.
More Daily Flavor
Cucumber, lime and mint cooler
Raspberry lemonade
Papaya, pineapple and ginger cooler