Decrease your intake of potentially cancer causing chemicals caused by high heat grilling by marinating your chicken, steaks and fish in a mixture of healthy...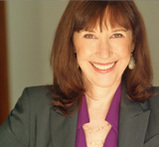 Noelle Nelson
Dr. Noelle Nelson is a relationship expert and an internationally respected psychologist, author and seminar leader. She has given life-changing guidance to couples for more than 20 years.
Check out Noelles relationship and marriage advice, and let her guide you though some of the difficult issues that couples often face.
Read Dr. Nelson's
Love Expert column >>
Find out more about this expert at their website