WHO ARE YOUR EIGHT?
Dive into a world of political intrigue, romance, and the Octavo spread of cards, in Karen Engelmann's sparkling debut novel THE STOCKHOLM OCTAVO!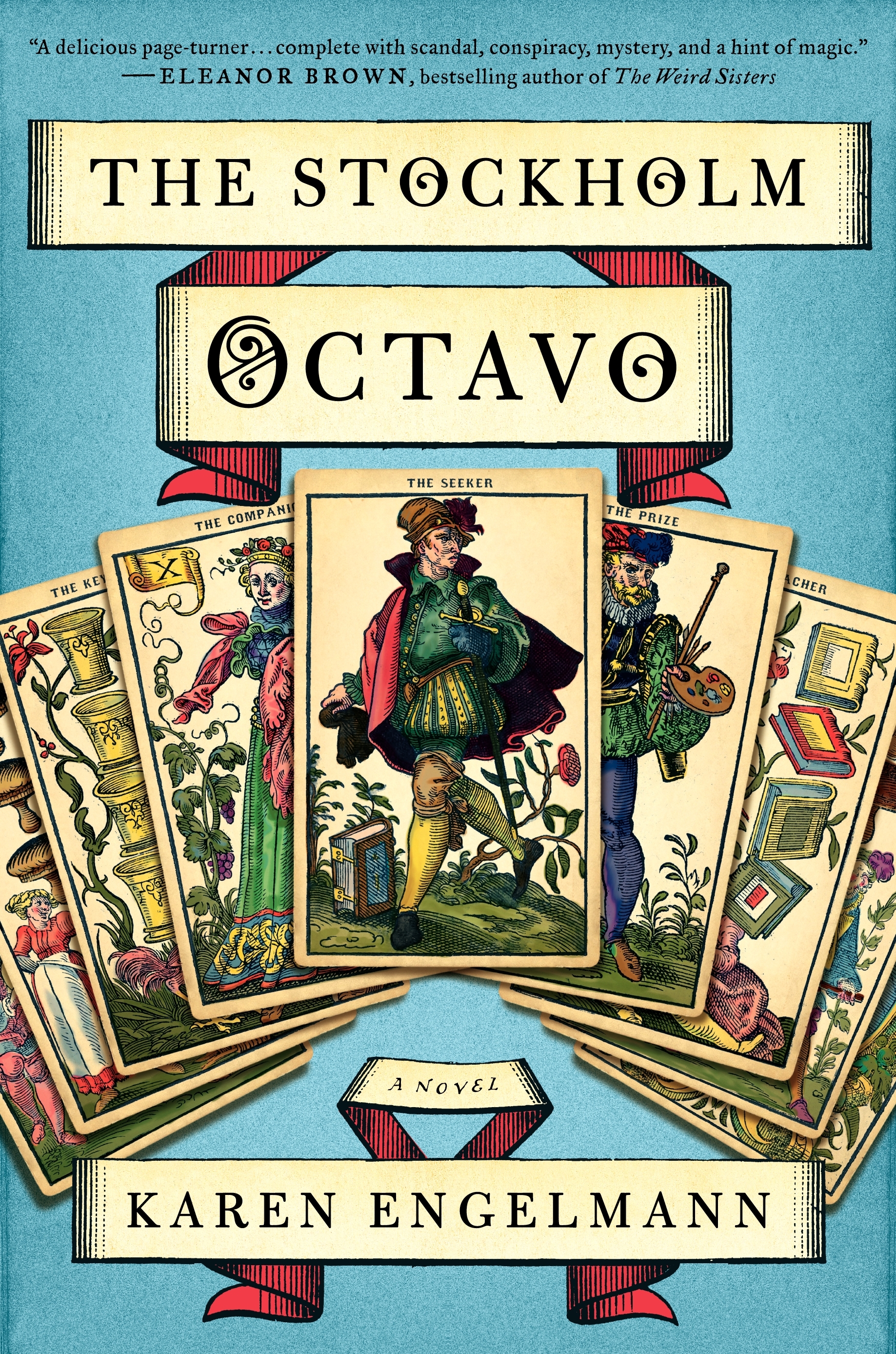 Life is close to perfect for Emil Larsson, a self-satisfied bureaucrat in the Office of Excise and Customs in Stockholm of 1791.  He is a true man of The Town―drinker, card player, and contented bachelor.  Until one evening, when Mrs. Sofia Sparrow, proprietor of an exclusive gaming parlor and fortune teller, shares with him a vision she has had —a golden path that will lead to love and connection for Emil. She offers to lay an Octavo for him, a spread of eight cards that augur the eight individuals who can help him realize this vision ―if he can find them.
Once on the colorful cobblestone streets of this charming northern city, as you pass by ladies in extravagant silks and gentlemen in powdered wigs, the real question you must ask is which of these exquisitely costumed individuals will be the one to direct the course of history? To shift the balance in favor of one fate or another? Will it be the stunning Baroness Uzanne with the artful fan?  Johanna, the young blossom of an apprentice at her side? Mrs. Sparrow, the woman who runs the house of cards and tells the fortune of the King? Our hero Emil Larsson, the red-cloaked secretaire? Or perhaps the gloved calligrapher Master Fredrik Lind? The Nordén French family of fan makers? The ambitious and beautiful Anna Maria Plomgren? Or will it be King Gustav III or his brother Duke Karl? And, how are they all linked to the tumultuous goings on in France at the same time? 
Click here for more information!
"Like" to unlock a chapter of Stockholm Octavo!
Enter now for your chance to win the Stockholm Octavo giveaway!
Entries are unlimited. 
Check out more SheKnows Giveaways!