Rumble in the jungle!
There's trouble in the jungle, and as usual, Mowgli and Mani are at the center of it all!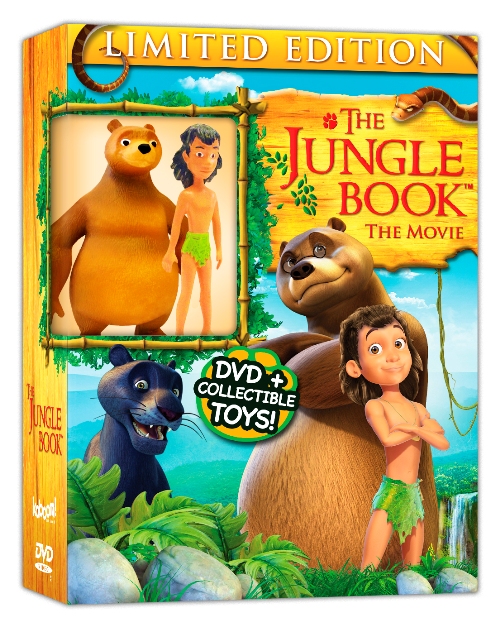 Almost 110 years after original the release of Rudyard Kipling's classic 1894 story, SMC Entertainment has brought "The Jungle Book™" back to life with a fun filled animated TV series.  This series features the original characters loved and recognized by old and young fans alike, as seen in Kipling's stories and the 1967 Walt Disney animated film.  "The Jungle Book™ Rumble in the Jungle" series lets you join Mowgli and friends on fun loving, fearless tales through the Jungle and provides children with excitement, comedy and quality story telling, along with beautiful new animation.
While they enjoy their time drumming away at logs in the jungle, Shere Khan plots to put an end to the noise.  Meanwhile, Tabaqui is stuck in a well, Appu gets lost and there's something fishy going on at the Cold Lair…Will Mowgli escape the clutches of the evil Shere Khan, and manage to still have time to join his friends in the jungle rhythm? This action packed feature length film promises to bring you the best of "The Jungle Book™".
Three lucky winners will receive a copy of The Jungle Book: Rumble in the Jungle, poster, keychain, and more!
To learn more visit thejunglebookus.com
The Jungle Book: Rumble in the Jungle DVD is now avaliable exclusively at Walmart!
Enter now for your chance to win the Jungle Book Giveaway!
Entries are unlimited. 
Check out more SheKnows Giveaways!