Join the A-list with this hot bag!
MTV is giving one lucky SheKnows reader a chance to win the same swag bag loaded with incredible stuff that artists & celebrities will tote home from the 2013 VMA's.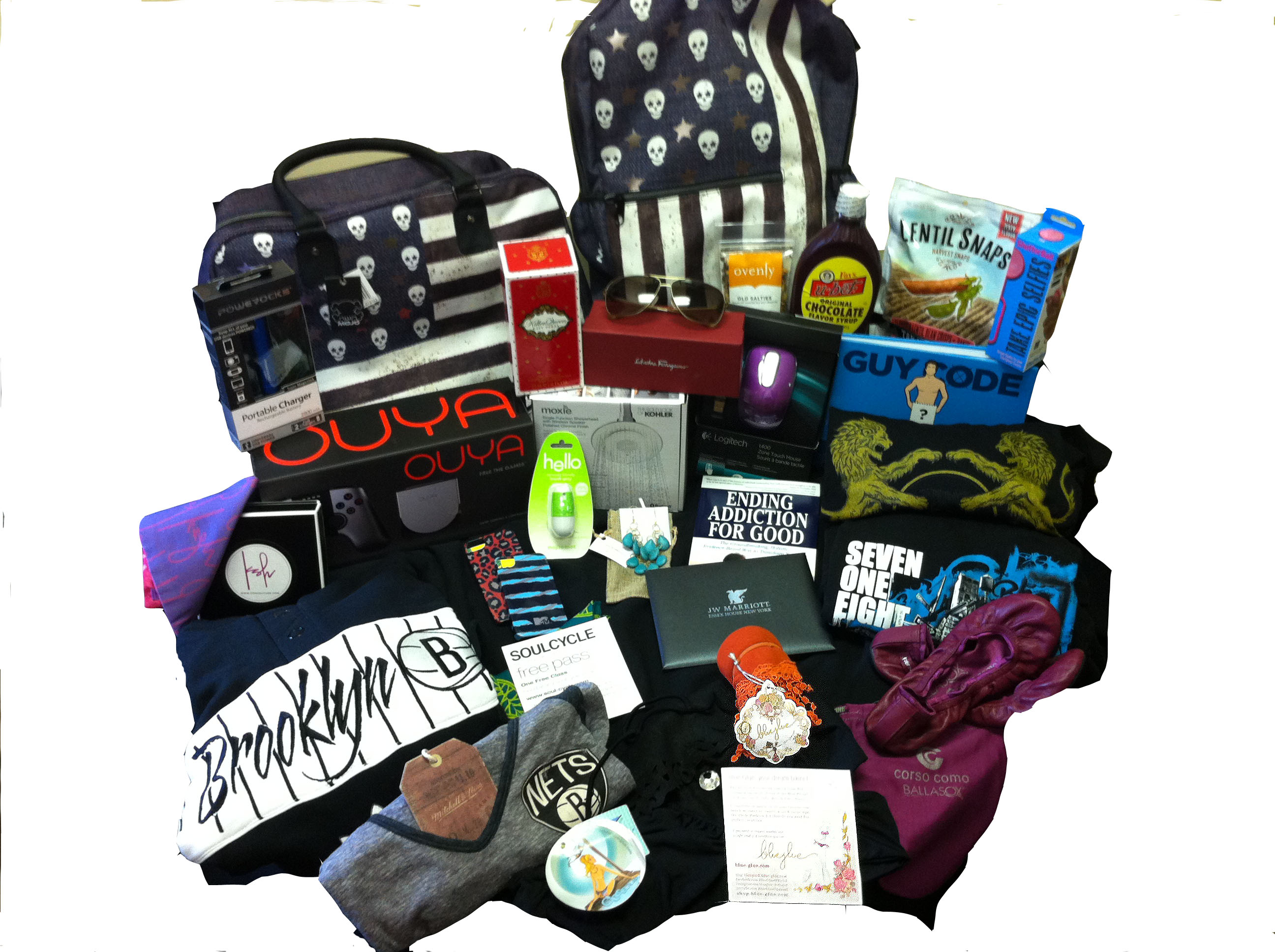 This exclusive MTV Video Music Awards celebrity gift bag is too hot to handle with goodies that your fave artists and celebrities will also love. Justin Timberlake could add a little extra pop to his "Suit & Tie" with KSH Couture pocket squares. Lady Gaga, famous for her towering high heels, might secretly love the comfort of Ballasox after a night of "dancing until her feet bleed." Katy Perry, who shares her new fragrance, Killer Queen, with her fellow VMA presenters and performers (and you!), might like to belt out a few songs in the shower with Koehler's Moxie showerhead. And perhaps Kanye West will use Shutterball to take selfies of himself and Kim K with their new baby girl. 
No A-list gift bag is complete without a few luxury items and cool gadgets like Valentino sunglasses, Fego Gioeilli jewelry, Ouya video gaming console and the Logitech Color Collection.
VMA host city Brooklyn even got in on the fun by providing some of its best home-grown products from businesses like H Fox & Co, Ovenly, Brooklyn Nets gear and Soul Cycle.  
Here is some (but not all!) of what you can expect if you're the lucky winner:
Audiovox ShutterBall
Ballasox flats
Blue-Glue bikinis
Brooklyn Nets shirts or jackets
Katy Perry's Killer Queen fragrance
Griffin official VMA cell phone case
Soul Cycle free class pass + bandana
2-night stay at the JW Marriott Essex House
...and more
Could you be the next VMA A-lister? Enter to find out!