Win over $2,500 in prizes!
You too can be a star! Win the Official "2013 MTV Movie Awards" gift bag given to stars like Rebel Wilson, Emma Watson, Will Ferrell, Selena Gomez, Steve Carrell and more. Be sure to tune in for the "2013 MTV Movie Awards" live on Sunday, April 14th at 9:00 p.m.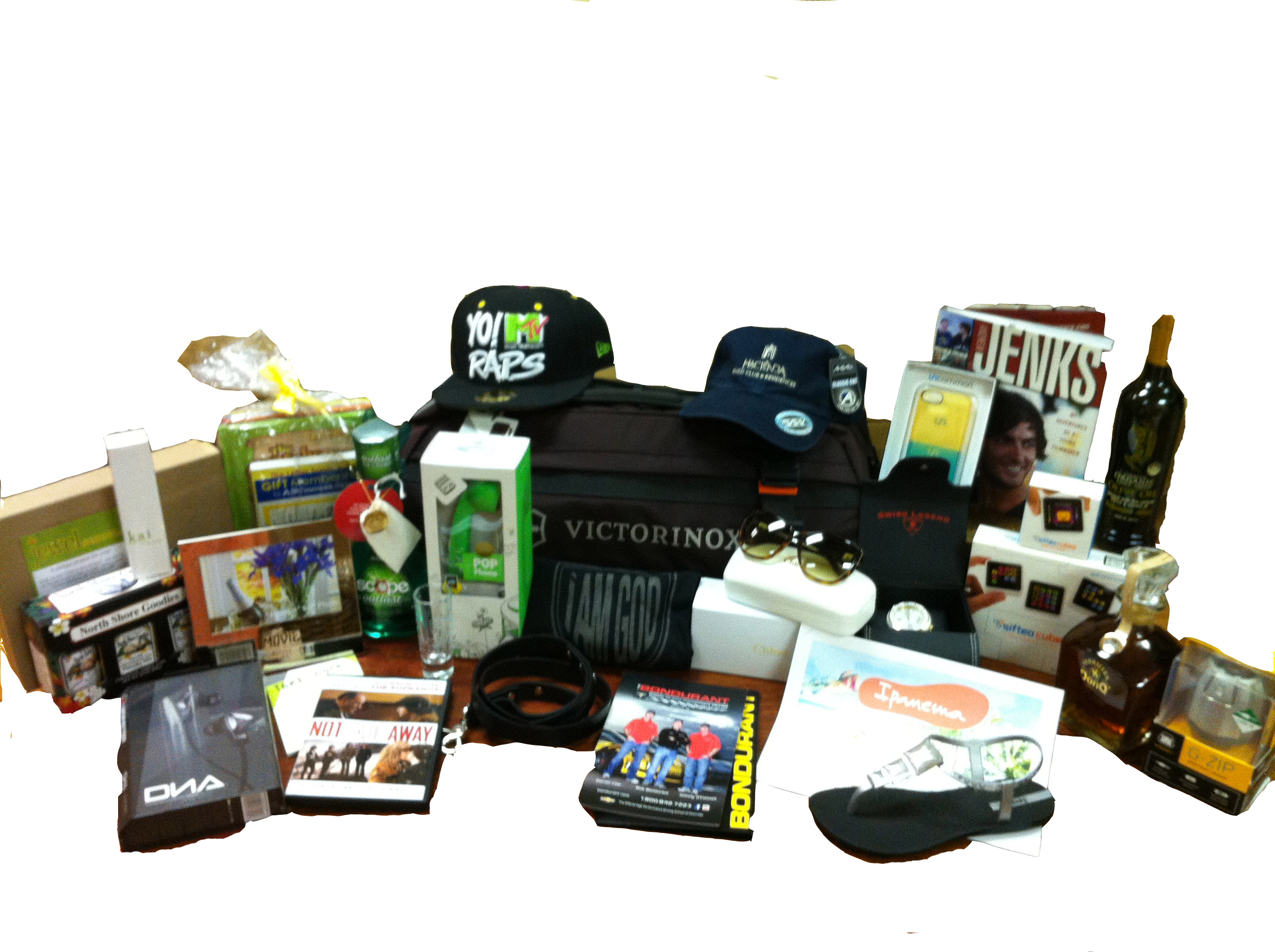 One lukcy winner will receive a Celebrity Gift Bag including the following items:
ABCmouse.com- The gift of learning from ABCmouse.com!  ABCmouse.com is an award winning educational site for young children ages 2 to 6. The site offers a complete online curriculum that meets common core and states' standards for preschool, pre-k, and kindergarten. The curriculum is presented through more than 3,000 fun and engaging educational activities, including books, games, animations, puzzles, art activities, songs, and printables. The site is completely safe and child-friendly, with no pop-ups, off-site links, or advertising. For more information visit www.abcmouse.com
AMORETTI – Organic extra virgin finishing olive oil infused with the flavor & amora of Kalamata olives.  Experience the full flavor of Greek Kalamata olives without the salt! For more information visit www.amorettistore.com
Bob Bondurant School of High Performance Driving- Hot Laps around the Bondurant Track with Professional driver Darren Law.  For more information visit www.bondurant.com.
G-Project- G-ZIP is small enough to fit in your hand and loud enough to turn any listening experience into an instant party. It's super lightweight and compact, making it easy to toss in your backpack, bag or purse - or clip onto any strap. Through the built in retractable cable, G-ZIP connects to any device that has a 3.5mm headphone jack and is equipped with a rechargeable battery that allows for up to eight hours of on-the-go listening. For more information visit www.gprojectgear.com.
Guria Beachwear- Gift certificate for Brazilian bikini popular with models and celebrities.  For more information visit www.guriabeachwear.com.br.
Hacienda Beach Club & Residences- Hat and shot glass from Hacienda Beach Club & Residences, a 22-acre, $230 million private beach club and residential community, offering resort-like amenities steps from downtown Cabo San Lucas and located on 1,600 lineal feet of prime beachfront at Medano Beach. For more information visit www.haciendacaboresort.com.
I AM GOD MOVEMENT- The most powerful logo you can wear, the original I AM GOD t-shirt.  Turn yourself on, become AWAKE & AWARE!  For more information visit www.iamgodmovement.com.
Ipanema creates Brazilian flip flops and sandals with a strong environmental and ethical influence, inspired by the culture of Ipanema Beach in Rio de Janeiro.  Our style and sustainability are quickly making Ipanema a favorite of the celebrity and fashion worlds.  For more information visit www.ipanemausa.com.
Jewelry Television- Jewelry Television's Jewelry School is proud to feature international artist, author and instructor Dale "Cougar" Armstrong, who patiently teaches you how you can create your own fashionable jewelry.  Within a couple of hours, you will be wearing your own finished creations!  For more information vist http://www.jtv.com/.
Kai- An intoxicating blend of ingredients, including the original kai perfume oil, the eau de parfum spray is available in a 1.7 oz (50 ml) atomizer.  The bottle is crafted from French glass and boxed in signature clean kai packaging.  The eau de parfum epitomizes the pure philosophy of kai: breath, life, flow.  For more information visit www.kaifragrance.com.
Marchon Eyewear- Chloè Sunglasses. For more information visit www.marchon.com.
Monster DNA™ are the latest, most technologically advanced on-ear headphones created by Monster.  With their unique triangle shape and wide ranging color choices, Monster DNA™ headphones enhance the music experience with Pure Monster Sound®, the next level of sound reproduction.  Articulate, tight, and ultimately revealing, it's as close to live music as being on stage with the musicians. The special Monster Music Link features dual-port inputs that allow up to five headphones to connect at once and share the audio.  For more information visit www.monstercable.com/headphones/dna.
MTV Consumer Products "Yo! MTV Raps" hats by New Era - Yo! MTV Raps 59Fifty Fitted Cap.  For more information visit www.neweracap.com.
MTV x Caliber bracelet- The talent gift bags include a limited edition MTV x Caliber bracelet, which carries the unique serial number of an illegal firearm that was turned in to the Newark Police Department during a recent gun buyback.  The bracelet is part of the Caliber Collection, a line from Jewelry for a Cause that is made, in part, from the steel of reclaimed illegal guns.  The unisex bracelets are also available for purchase at caliber.MTV.com for $40, and a portion of the proceeds from each sale will be donated to the Newark Police Department to help fund future gun buyback amnesty programs. 
Native Union POP Phone. For more information visit www.nativeunion.com.
North Shore Goodies- We created the original coconut peanut butter from Hawaii. For more information visit www.northshoregoodies.net.
Paramount Home Media Distribution- From David Chase, the creator of "The Sopranos", comes the critically-acclaimed story about friends, family and the power of rock-and-roll.  An evocative tribute to 1960s rock music starring Golden Globe®-winner* James Gandolfini ("The Sopranos"), NOT FADE AWAY debuts on single disc DVD on April 30. Featuring an outstanding soundtrack supervised by music guru Steven Van Zandt, NOT FADE AWAY stars an exceptional cast of young talent including John Magaro (The Brave One), Jack Huston ("Boardwalk Empire"), Will Brill (King Kelly) and Bella Heathcote (Dark Shadows).  For more information visit www.notfadeawaymovie.com.
Red Monkey- Leather pet leash.  For more information visit www.redmonkeydesigns.com.
Scholastic- Learn about the inspiring documentary filmmaker who has captured the attention of teens everywhere!  Fans of all ages will be able to discover everything they've ever wanted to know about Andrew, from growing up to becoming a renowned documentary filmmaker in this comprehensive photo-biography.
SCOPE Outlast Mouthwash- SCOPE Outlast Mouthwash delivers long lasting fresh breath and courage, one ounce at a time (www.ScopeMouthwash.com).  So, take a swig and unleash your swag while also rocking this cool Alisa Michelle Designs badge of courage!  
Sifteo- Sifteo Cubes is a new portable game system that bridges digital and physical play.  Play on the tour bus, during down time with the fam, or whenever you'd like us to wake your brain up with interactive games that get your hands and mind moving.  For more information visit www.sifteo.com.
Silver Gallery - www.silvergallery.com
Sun International – Sun City, South Africa – Hat from The Palace of the Lost City which lavishes its guests with 5-star service in the heart of South Africa, offering royal hospitality at Sun City Resort. For more information visit www.suninternational.com.
SWI Group- Will gift celebs with an item from their smart blend of contemporary and classical style Swiss Legend watches. For more information visit www.worldofwatches.com.
Uncommon, LLC - The Sorbet SeriesTM for the iPhone 5 PermafrostTM UN Deflector is available at GetUncommon.com and is the perfect way to dress your iPhone this spring and summer.  For more information visit www.Getuncommon.com.
Victorinox Travel Gear- With superior versatility for everyday use, this spacious pack can be carried as a hand-held duffel, over-the-shoulder bag or backpack.  For more information vist http://www.swissarmy.com/us/product/Travel-Gear/Category/Collections/CH-97-2-0/Mountaineer-Duffel-Backpack/31303800.
Invitation Consultants- notepads -  www.invitationconsultants.com
Items in photo subject to change based on availability- some colors and styles may vary.
Enter now for your chance to win over $2,500 in prizes from the MTV Movie Awards Gift Bag Giveaway!
Entries are unlimited.