Celebrate with Martina
Enter to win Martina McBride merchandise while she tours this holiday season!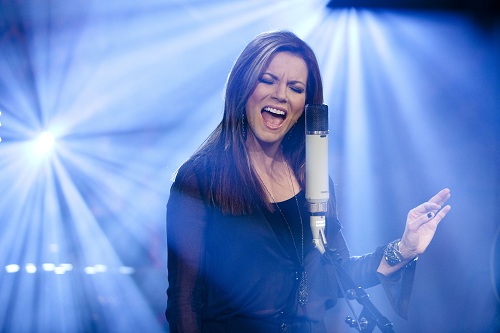 Martina McBride is a country music veteran starting over with her albums Eleven, Hits and More and celebrating her Christmas album, White Christmas.  Hitting 16 cities, Martina's "The Joy of Christmas" tour celebrates the singer's favorite time of the year with holiday classics and hymns.  See if Martina is in your city along with her other stops here.
11/29 Green Bay, WI
12/1 Milwaukee, WI
12/6 Kingston, ON
12/7 Westbury, NY
12/8 Williamsport, PA
12/9 West Long Branch, NJ
12/12 Springfield, IL
12/13 Pittsburgh, PA
12/14 Albany, NY
12/15 Lowell, MA
12/17 Fayetteville, NC
12/20 Kansas City, MO
12/21 Chicago, IL
Enter to win festive Martina merchandise by entering the Martina McBride Christmas Giveaway!  Merchandise includes Christmas apparel for young and old, Joy of Christmas coffee mug, photo, CD and ornament.
Entries are unlimited.