A Haunting Tale!
Academy Award nominees Jessica Chastain and Guillermo Del Toro present a chilling supernatural thriller!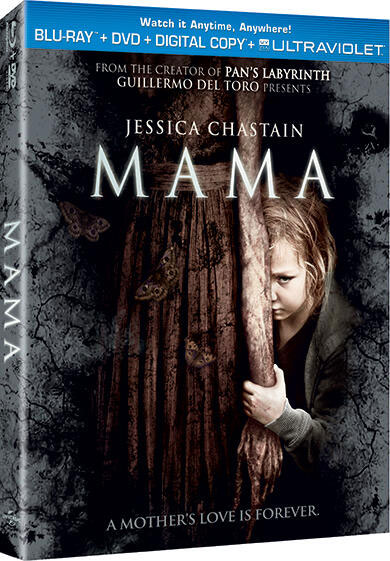 MAMA is the haunting tale of two little girls who vanish without a trace from their suburban neighborhood the day that their parents were killed. But when the young sisters are found alive years later in a decrepit cabin, their uncle (Coster-Waldau) and his girlfriend, Annabel (Chastain), take them in. As they try to introduce the children to a normal life, Annabel begins to wonder if the traumatized girls are the only guests they have welcomed into their home or if someone or something still wants to come tuck them in at night.
Check out the trailer at: http://youtu.be/jT4URW28I_o
Enter now for your chance to win a copy of MAMA on Blu-ray Combo Pack!
Entries are unlimited.