Ab-solutely drool worthy
Magic Mike is available on Blu-ray Combo pack, DVD and for download!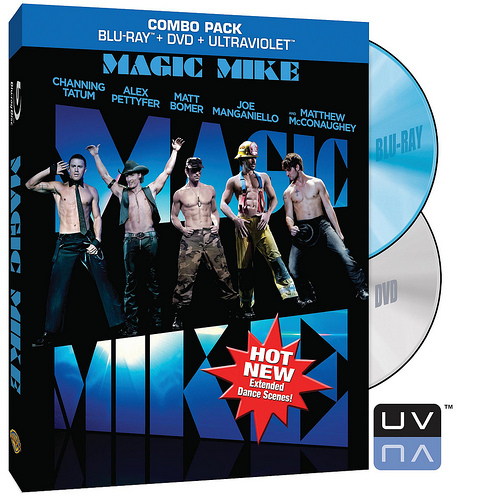 "Channing Tatum is electrifying" (Owen Gleiberman, Entertainment Weekly) as Magic Mike, an entrepreneur with many talents and loads of charm.  Mike spends his days pursuing the American dream, from roofing houses to designing furniture.  But at night…he's just magic. The hot headliner in an all-male revue, Magic Mike has been rocking the stage at Club Xquisite for years, with his original style and over-the-top dance moves.  Just as another summer heats up, an intriguing new woman enters his life, causing Mike to think twice about his future as a dancer.
Enter to win a blu-ray combo pack of Magic Mike.  To sweeten the deal, this includes a deck of Magic Mike playing cards autographed by Channing Tatum!
Enter now for your chance to win the Magic Mike Blu-ray Giveaway. 
Entries are unlimited.