Transform and inspire your life
From the best selling authors of Living Life as a Thank you!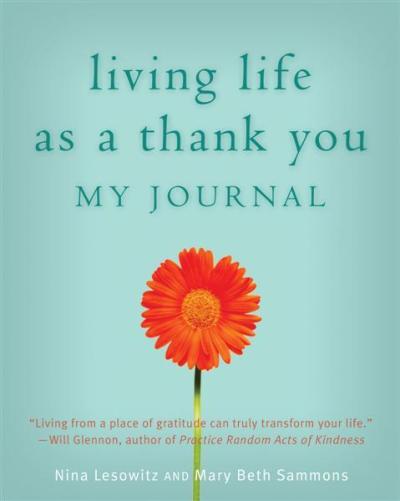 No Matter where you are on your life's journey, you can open Living Life as a Thank You: My Journal to find inspiration for change. By taking just five minutes a day with stories, practices, meditations, exercises, and questions offfered here, you'll find yourself moving towards a happier and more fulfilling life. Like building a spiritual muscle, exercising gratitude each day will strengthen your spirit, quiet your mind, and open your heart. This journal can be your soul's daily companion--one of the most important books you'll ever own.
Building upon the foundational wisdom of the best-selling Living Life as a Thank You, Nina Lesowitz and Mary Beth Sammons have created a journal filled with life-changing practices and encouraging advice. The friendly format provides readers with tried and true thank you techniques and allows them to create their own. Studies have shown that living life with appreciation leads to a greater sense of well-being and happiness. Focusing on all the good, readers use this book as a toolkit for this transformation.
Enter to win Living Life as a Thank You: My Journal now!
Entries are unlimited!