Latest from Johnny Depp and Tim Burton
Dark Shadows available on Blu-ray Combo pack, DVD and for download 10/2!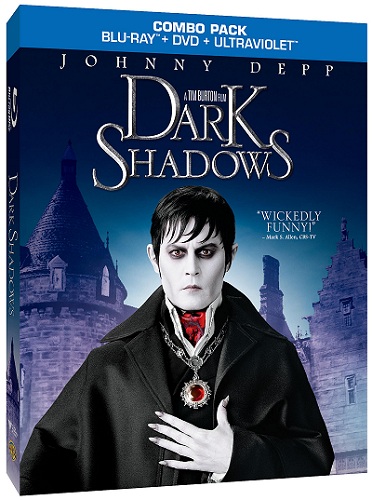 After being turned into a vampire by a jilted lover, Barnabas Collins (Johnny Depp) is entombed for two centuries until he emerges into the very changed world of 1972. Returning to his once-majestic home, he finds the few dysfunctional descendants of the Collins family who remain. Determined to return his family name to its former glory, Barnabas is thwarted at every turn by his former lover- the seductive witch Angelique (Eva Green) - in this "wickedly funny" (Mark S. Allen/CBS-TV) adventure from director Tim Burton.
Watch clips from Dark Shadows here!
Become a fan of Dark Shadows on Facebook!