Cat Bearing Gifts: A Joe Grey Mystery
In Cat Bearing Gifts by Shirley Rousseau Murphy, Feline P.I. Joe Grey and his four-legged cohorts are plunged into a nightmarish mystery involving a series of strange events that endangers them and the humans they love.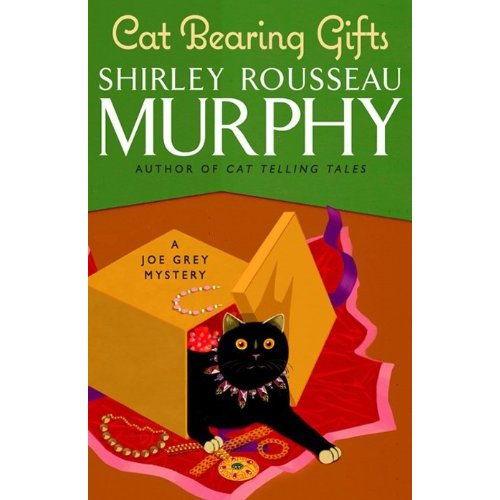 Fall in the village of Molena Point is a busy season for feline P. I. Joe Grey and his pals. First, Kate Osborne, the beguiling blond divorcee, is back in town, richer than sin and with a strange story to tell about how she obtained her fortune. Then, tortoiseshell Kit and her elderly housemates are involved in a car crash on a winding coastal road. In the aftermath of the wreck two men steal one of the cars and the treasure it contains, leaving Kit clinging to a cliff high above the sea, uncertain about the fates of her beloved humans who have been taken to the hospital.  When one of the thieves end up dead, and with the abducted car still nowhere to be found, Joe and his friends get on the case. But how are the stolen goods connected to Kate? And how does an old, yellowed photograph of a little girl lead to the murderer? The tomcat Misto and his unfailing memory might provide some answers. At the same time, the wanderlust of Misto's son, Pan, could completely derail the plans Kit has for the future.

Enter now for your chance to win the Cat Bearing Gifts book giveaway!
Entries are unlimited. 
Check out more SheKnows Giveaways!