Enter to win!
Bachelorette is Now Available on Blu-ray & DVD!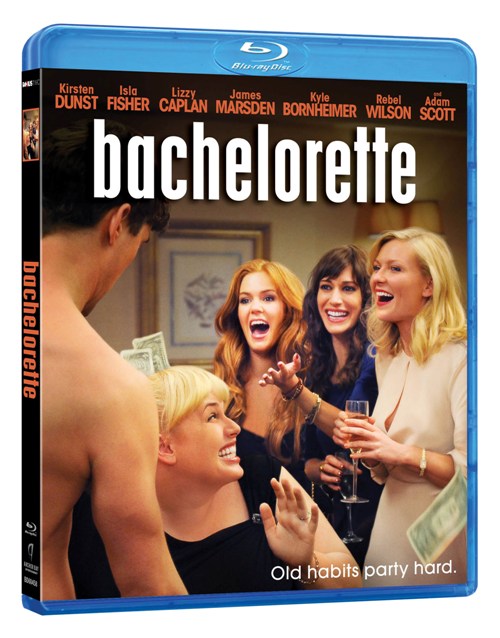 When it comes to raucous, raunchy and riotously inappropriate pre-wedding behavior, why should guys have all the fun? Control freak Regan (Dunst), smart-mouthed Gena (Caplan) and bubble-headed Katie (Fisher) celebrate the impending nuptials of their longtime, high school whipping girl Becky (Wilson) in an epic girls' night out filled with strip clubs, ex-boyfriends and innumerable unmentionables (among them, Becky's wedding dress). It's the ultimate chick flick comedy for everyone to love, honor and cherish forever.
For more information on Bachelorette visit www.bachelorettemovie.com.
Enter now for your chance to win!
Entries are unlimited.