A young girl's world is changed
What happens when you must learn to manage life when your father is deployed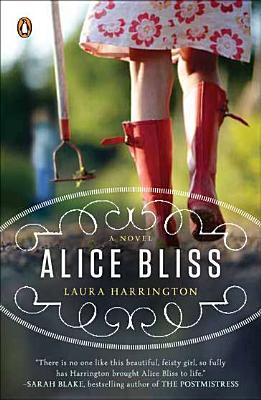 Alice Bliss is a 15-year-old girl who tries to find her way after her beloved father goes off to war inIraq. She is learning to manage a distant mother, a quirky family, a new romance, and an old friendship with her own compelling blend of sadness, humor, wisdom and love.
Dive a bit deeper into the book with this letter from the author, Laura Harrington:
Dear SheKnows Readers,
I've written about war for much of my playwriting career: from the warrior saint, Joan of Arc to Napoleon in exile on St Helena, from the destruction of the library inLouvain,Belgiumin the first days of WWI, to four very young survivors encountering each other in the last days of the Civil War. I've even written a comedy about Civil War re-enactors who get their fondest wish and fall through a hole in time.
War has been a concern, a passion, and a preoccupation as I've tried, again and again to answer the very simple question: Why?
I grew up when the general populace still paid attention to the war we were fighting, and I vividly remember my parents' stories of their sacrifices during WW II. I think of how different our lives would be if we were all asked to contribute to our current wars, whether through taxes orVictoryGardens, or rationed commodities. Would we notice what is being done in our name?
This is a new era, when the burdens of our wars are borne by 1% of the population while 99% of us can live our lives as though the wars are not happening.  The costs of war have become hidden. Do we actually support these wars or, ten years in, have we lulled ourselves into forgetting them?  This luxury of not paying attention is untenable, unfair and unsustainable.  And it is far too easy to salve our conscience with bumper stickers. 
I hope you will all enjoy Alice Bliss.
Sincerely yours,
Laura Harrington
Click here for more information!
Enter now for your chance to win!
Entries are unlimited.
PointsandPrizes.com Keyword: ALICEBLISS worth 100 points good through 8/11/12.