A breathtaking romantic adventure!
A notorious lady learns just how wicked a good man can be in the latest installment of Julie Anne Long's emotionally charged Pennyroyal Green series...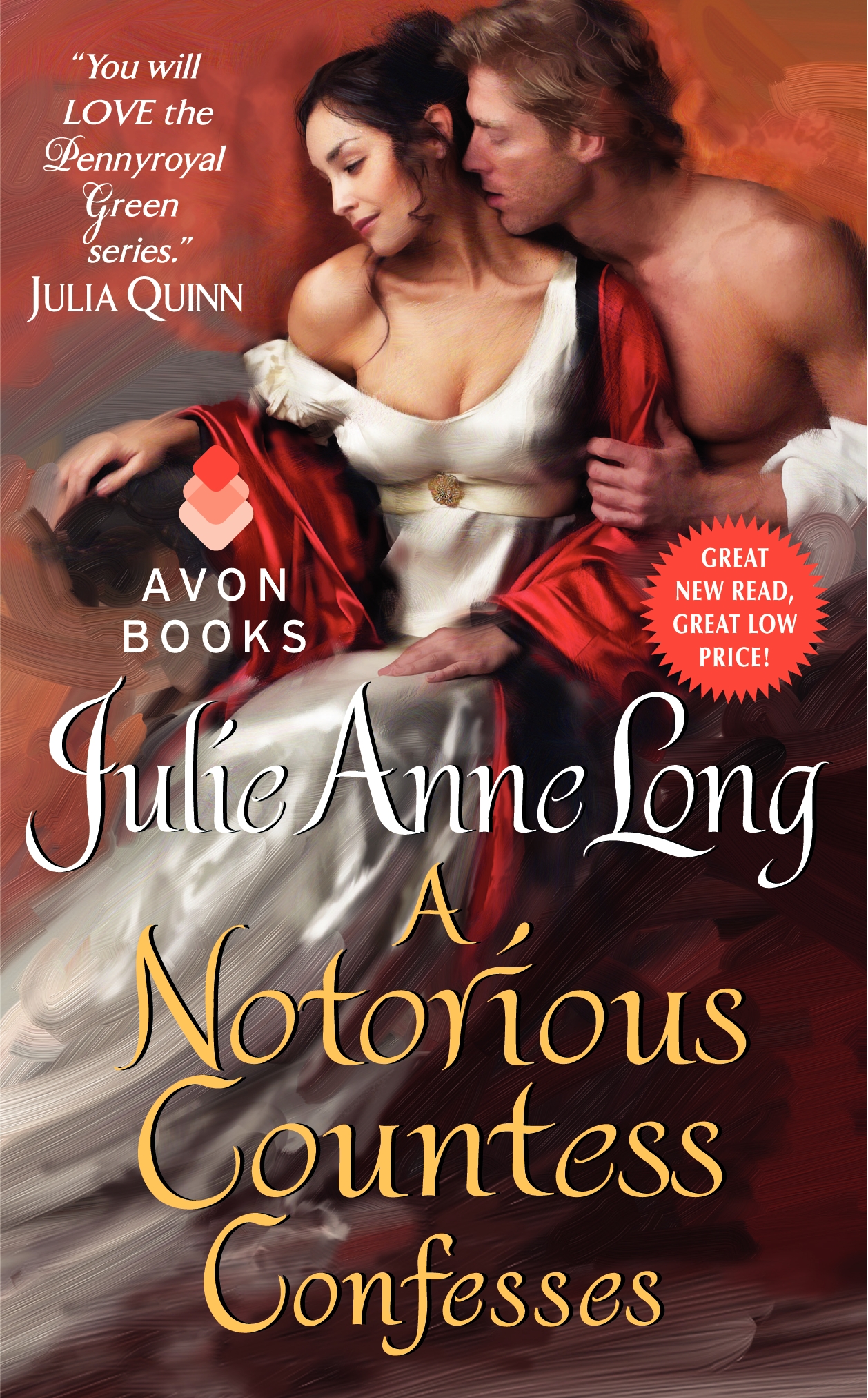 It was bad enough when vivacious, ambitious opera dancer Evie Duggan, London's most sought-after courtesan, had the gall to marry a powerful earl and become Lady Balmain, Countess Wareham. But when the earl dies immediately after the wedding and leaves her a fortune, the ton swiftly punishes her with an unshakeable nickname: the Black Widow. Evie seeks camouflage in Pennyroyal Green, swearing off men and society forever, but the smoldering fallen-angel looks and allegedly unassailable character of Vicar Adam Sylvaine, Sussex's most coveted-and inscrutable-man prove a challenge and forbidden lure. She'll learn just how wickedly sensual a good man can be, and what a "bad" girl will sacrifice for love.
Click here to learn more!
Enter now for your chance to win the Notorious Countess Confesses giveaway!
Entries are unlimited. 
Check out more SheKnows Giveaways!