April Finds A Healthy Distraction...
ABC's newest series, Mistresses premieres Monday, June 3, but why should you tune in? We caught up with Rochelle Aytes to get that very question answered for you.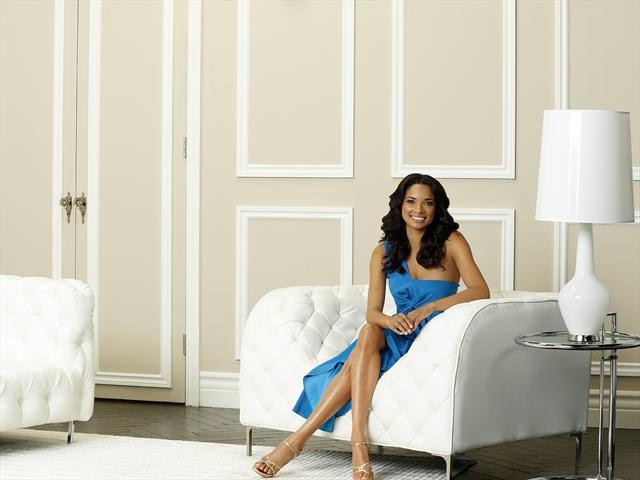 SheKnows: Why did you want to be a part of the show?
Rochelle Aytes: I loved the storyline and the character's depth. I also filmed another version of the same show for Lifetime five years ago, which didn't get picked up. When I heard that ABC was remaking Mistresses, I just felt like it was meant to be.
SK: People are saying Mistresses may be the next Desperate Housewives. Having already filmed 13 episodes, do you agree?
RA: First of all, I think it is a huge compliment to be compared to Desperate Housewives, and if after watching it viewers still feel the same, I will be so honored!!
SK: How was it working with Alyssa Milano in those first few episodes, when she had just given birth to her son and still adapting to being a mom?
RA: Working with Alyssa was absolutely wonderful! I have loved her since Who's The Boss and would never have imagined getting to work side by side with her. She was very gracious and welcoming to us all. The fact that she had just given birth and came back to work was very inspiring to me. It showed how strong and dedicated she is.
Five things you didn't know about Rochelle Aytes...
I am silly and love to play tricks on my friends.
I love to dance.
I sing really loud sometimes in between scenes on set.
I burp a lot.
I like to play pool.
SK: Tell us about your character, April. First she goes through the heartbreak of losing her husband and then the anger and confusion of discovering he had an affair. How does this play out and affect the choices she makes during the first season?
RA: Well, not only is April a widow, she is also a mom and a businesswoman. The shock and devastation of finding out that her whole marriage was a lie does take a toll on her and it begins to affect her relationship with her daughter, her friends and her business.
SK: Will April find new love during Season 1?
You will have to tune in for that answer. She definitely finds a healthy distraction.
SK: Why do you think women will love Mistresses?
RA: I think women will love Mistresses because it is about empowering women. It's also sexy and fun and about friendship, love and heartache — something that all women can relate to.
Photo credit: ABC