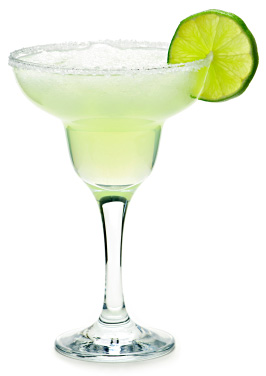 The end of The Bachelor only means one thing: the beginning of The Bachelorette. It's a tale as old as time (or at least as old as The Bachelor), and it's one we soak up every season. Even the most shocking moments have a hint of predictability to them. After all, every surprising stunt is just another desperate attempt to get attention. Every time an underdog is selected, another meltdown occurs.
So, while you're watching The Bachelorette this season, fix yourself a big ol' margarita and play our drinking game.
The introductions
Take a sip anytime a guy says one of these predictable phrases:
"I'm not like other guys."
Anything involving the word "journey"
Our bachelorette "looks beautiful"
Also take a sip anytime...
Bonus: Do a double sip anytime someone does something "shocking" for attention.
A bachelor tries to be unpredictable by opting for a strange outfit
A bachelor goes in for a kiss on the lips
A bachelor makes an awful joke
The rest of the show(s)
Throw back a gulp anytime...
The word "journey" is said... again
Someone confesses the bachelorette is their "soulmate"
An unresolved relationship back home is uncovered
Someone says he or she wants to take it slow
The smack talk begins (only when it begins, though — take care of your liver)
Finally, finish your glass and watch in excited bliss anytime...
Your favorite bachelor peels off his shirt
We'll stop there to keep you from getting too sloshed, but make sure to let us know if you think we missed anything that warrants a turn on Predict-orette.
Image courtesy of ABC