The demigods are back
Logan Lerman returns as the heroic Percy Jackson in The Sea of Monsters. He's gearing up for another adventure that puts humanity's fate in his hands.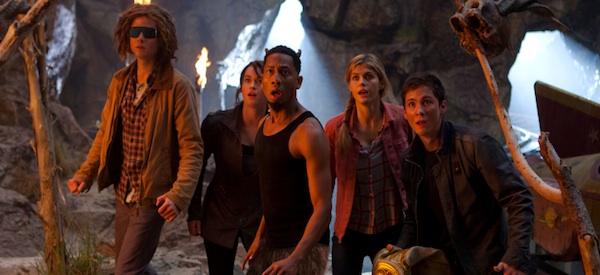 Synopsis
Following in the footsteps of The Lightning Thief, Percy Jackson: Sea of Monsters continues the young demigod's journey. In order to save his world, Percy (Logan Lerman) and his friends must find the magical Golden Fleece. They travel to the uncharted Sea of Monsters (the Bermuda Triangle) where they'll battle zombies, creatures and the ultimate evil.
Check out more of our Percy Jackson: Sea of Monsters coverage
Watch the trailer
Buy or pre-order your tickets below
Percy Jackson: Sea of Monsters opens in theaters Aug. 7.
Photo credit: 20th Century Fox