Kiss Kiss Bang Bang!
This August, Denzel Washington and Mark Wahlberg are 2 Guns. They're lawmen who are forced to think outside the box when their undercover operation goes awry.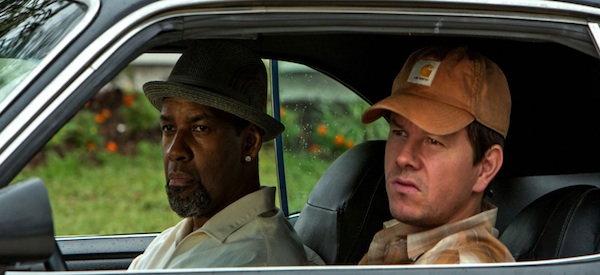 Synopsis
Bobby Trench (Denzel Washington) is a DEA agent. Marcus Stigman (Mark Wahlberg) is a U.S. naval intelligence officer. They love their jobs but hate each other. In 2 Guns, the duo is joined at the hip as they work undercover to take down a drug cartel. When their infiltration of the gang goes south, their superiors disavow them. It's up to them to set aside their differences and take matters into their own hands.
Cast and Characters
Denzel Washington as Bobby Trench
Mark Wahlberg as Marcus Stigman
Bill Paxton as Earl
Edward James Olmos as Papi Greco
Paula Patton as Deb
James Marsden as Quince
Check out more of our 2 Guns coverage
Watch the trailer
Buy or pre-order your tickets below
2 Guns opens in theaters Aug. 2.
Photo credit: Universal Pictures