Laughter overload
In The Internship, Vince Vaughn and Owen Wilson prove you're never too old to learn. The former wedding crashers set their sights on the tech world's biggest company — Google.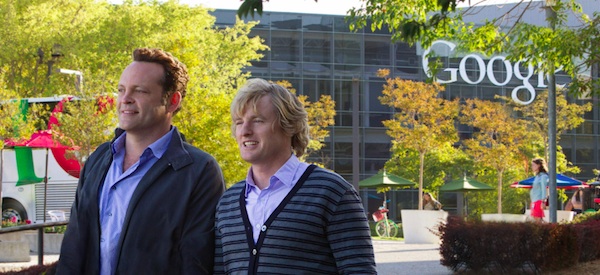 Synopsis
Billy (Vince Vaughn) and Nick (Owen Wilson) are old-fashioned salesmen whose careers have taken a nosedive. In order to get with the times, they gain a coveted internship at Google. While there, they must compete with younger, smarter college students to prove that they're not obsolete.
Cast and characters
Vince Vaughn as Billy
Owen Wilson as Nick
Josh Gad as Headphones
Dylan O'Brien as Stuart Twombly
Max Minghella
John Goodman
Check out more of our Internship coverage
Watch the trailer
Buy or pre-order your tickets below
The Internship opens in theaters June 7.
Photo credit: 20th Century Fox