Getting To Know Jewel One Tweet At A Time
Our girl Jewel is a Twitter maniac! She retweets nearly everything her fans say to her and is always up for a shout-out or "happy birthday."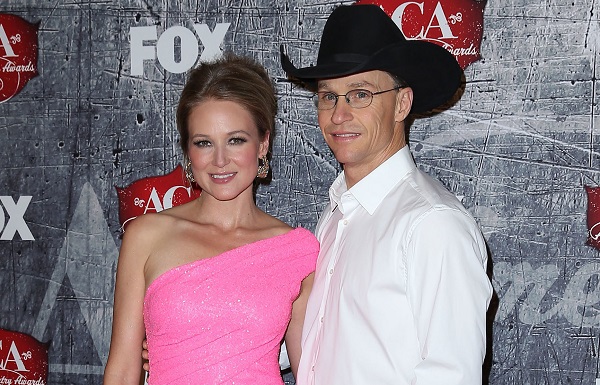 Aside fromJewel being incredibly generous with her fans, there's plenty to learn about the songstress by spending a little time with her tweets. Here's what we mean...
10) She's one tough cookie
When a "fan" tried to give her beef after a comment made about Texas, Jewel reacted with style... and a bit of sass.
True, I was wasn't raised in TX, & U weren't raised with manners. We all have our crosses 2 bear "@esskayt: you're not a native Texan..."

— Jewel (@jeweljk) May 21, 2013
9) She's humorous... and a little in awe of her power
How do you respond to something like that? Good for her fan, though!
OMG. Well, Congrats? "@mrsjohnson2636: @jeweljk I listened to your song "intuition" and now I'm getting a divorce. Thanks your a genius"

— Jewel (@jeweljk) April 15, 2013
8) She's so not predictable
Jewel: If you're reading this, we'd like a bullet-studded guitar strap, too!
I am nothing if not a bundle of contradictions "@psychedoubt: Blonde hair, pretty pink dress, angelic voice & bullets on your guitar strap."

— Jewel (@jeweljk) March 15, 2013
7) She's just like the rest of us
She may be a world-renowned singer, but she's still normal enough to cave in to flattery.
Shameless flattery is usually best bet "@jewelfan3: What's the best way to get jewel to answer a tweet? #idontknowyoubutwearesisters"

— Jewel (@jeweljk) February 17, 2013
6) Everyone wants to be Jewel
When our singer-songwriter recently had her Twitter account hacked, that didn't stop her from finding the humor.
my account was hacked. Fixing now. Til then ignore strange tweets. Good luck telling the difference between my weird & theirs! HaX jewel

— Jewel (@jeweljk) January 7, 2013
5) She's a daddy's girl
And she clearly gets her humor from him, too!
Me: how do u cook brown bear? Dad: oh, same as black bear, Jewel. #mademelaugh #dontknowhowtocookblackbeareither

— Jewel (@jeweljk) December 24, 2012
4) She loves animals and has a charitable heart
Aside from her own charity, she also has no problem promoting others. Like this one about a horse in need.
Straw is a horse that works with veterans suffering from PTSD and children. Help save him! Info here-say.ly/obl4OoY

— Jewel (@jeweljk) December 21, 2012
3) She's a bit of a homebody (and a devoted mother and wife)
Music might be her passion and her means to an end, but her home and family are where her heart is.
I don't like to be away from home long enough to make a band tour work #lazyfolksinger "@kcwalkaway: this an acoustic or band tour?"

— Jewel (@jeweljk) December 19, 2012
2) Jewel has no qualms about leaving Alaska
Marrying Ty helped bring back a little bit of that frontier life, though!
Music led me. Now people can understand why I married a tough cowboy, though- ha "@apollomoon1: How could u leave such a beautiful place???"

— Jewel (@jeweljk) December 5, 2012
1) She's an open book to her fans
Seriously. Very few artists take time to answer fans about their lyrics and inspiration.
That marriage is a risk "@terrisurman: @jeweljk In your song I Do what does The Union we propose is dangerous I know mean."

— Jewel (@jeweljk) November 21, 2012
Image courtesy of WENN