Gru and the
Gang are Back
Steve Carell. Minions. Summer. What else could you ask for? Kick off 4th of July weekend with Gru and his gals. Despicable Me 2 hits theaters just in time for the holiday weekend.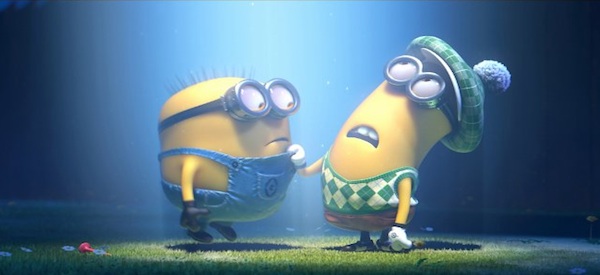 Synopsis
Despicable Me 2 is another round of dysfunctional family fun. Gru (Steve Carell), his girls, and those handy minions are at it again. Universal Pictures and Illumination Entertainment's sequel will take viewers on another hilarious and unpredictable adventure. With the addition of Steve Coogan (The Other Guys) and Benjamin Bratt (Private Practice), the possibilities are endless.
Cast and Characters
Steve Carell as Gru
Kristen Wiig as Lucy
Benjamin Bratt as Eduardo
Miranda Cosgrove as Margo
Russell Brand as Dr. Nefario
Ken Jeong as Floyd
Steve Coogan as Silas Ramsbottom
Check out more of our Despicable Me 2 coverage
Watch the trailer
Buy or pre-order your tickets below
Despicable Me 2 opens in theaters July 3.
Photo credit: Universal Pictures