How Julie's helping other families
We're chatting with Modern Family star Julie Bowen about the show, her favorite summer activities, and how she keeps her three kids safe.
Modern Family star Julie Bowen has a lot in common with her popular character Claire Dunphy. For starters, they are both mothers of three, have husbands who work in real estate, and are super competitive when it comes to family game night.
Another thing they share though is a dedication to the safety of their children. In Modern Family, Claire puts on a full-force campaign to stop speeding in her neighborhood. Bowen similarly is dedicating her time to spreading the word about a cause close to her heart, Anaphylaxis Awareness. After finding out her son Oliver has a life-threatening allergy, Julie took action. She's now working hard to support the initiative, Raise Your Hand for Anaphylaxis Awareness, to educate other parents about the issue.
We got the chance to sit down with Bowen recently and chat about her work with the charity as well as her favorite family summer activities, some you'll likely be surprised to learn! Find out why this popular actress is not only entertaining, but also admirable, in this month's SheKnows Girl Crush.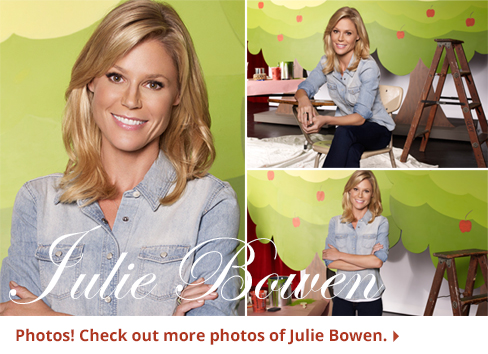 ---
5 Fun facts
She is a big hip-hop fan! "I love Q-Tip, 'Vivrant Thing.' I guess I'm keeping it old school. I loved the Beastie Boys, a lot. And I love The Roots on Jimmy Fallon. Everything they do is amazing."
She played the love interest to Adam Sandler in Happy Gilmore.
Julie's father works in real estate, her husband Scott works in real estate, and her onscreen Modern Family hubby, Phil Dunphy, is also a real estate salesman.
Julie has said that, while filming her fake labor scene on Boston Legal in 2004, she went into actual labor with her son Oliver.
One of her favorite games to play in the summer is beer pong! Watch the video to see our game-related gift to Bowen.
Julie shared her favorite summer activities, now see ours >
---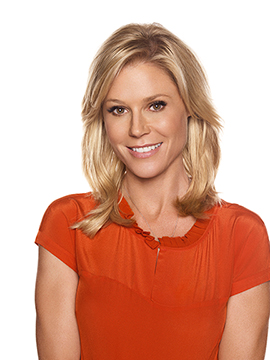 I first learned that my son had life-threatening allergies when he was a toddler. Although he had eaten peanut butter once before, the second time he ate it, he experienced a startling reaction. My son's face and neck swelled up and he was rushed to the emergency room where he was immediately treated for anaphylaxis. Though he recovered quickly, needless to say, this was a terrifying experience for our family. We didn't know anything about anaphylaxis or how to treat it.
Read Julie's full story and learn how your can help spread the word about Anaphylaxis Awareness here.
Photo credit: Anaphylaxis101.com