The Strange Mating Behaviors Of Snails
SheKnows made an epic journey to New York City to sit down with the cast of the beautiful new animated film Epic in 3D. Find out what Amanda Seyfried and Colin Farrell have to say about magical creatures and watch funnymen Aziz Ansari and Chris O'Dowd wax comedic about the mating rituals of snails and slugs. Oh, yeah!
(page 2 of 4)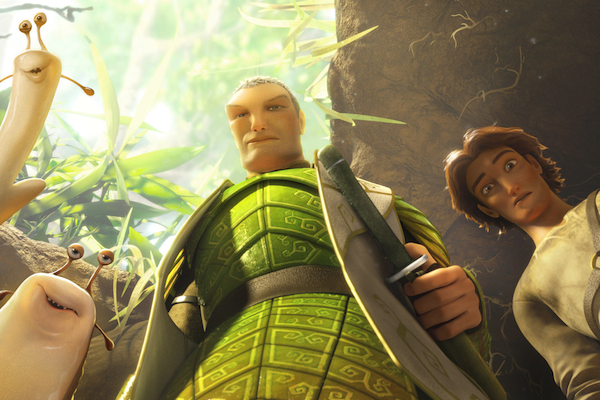 Chris O'Dowd (Bridesmaids) and Aziz Ansari (Parks and Recreaction) play Grub and Mub, a snail and a slug, respectively. After doing a little research on gastropod mollusks on Wikipedia, we couldn't resist asking the actors their thoughts on snails and slugs being hermaphrodites. Their answers are pretty hilarious.
Watch our interview with Aziz Ansari and Chris O'Dowd