Actress Emma Watson strutted her stuff as she promoted her new film, The Bling Ring, in Cannes last week. The film — about a rowdy group of fame-obsessed teenagers who use the internet to track celebrities and rob their homes — shows a very grown-up Watson not all like the little girl we met in the first Harry Potter film. The actress managed to pull off three costume changes for three different events for the film in a single day, each one more beautiful than the last.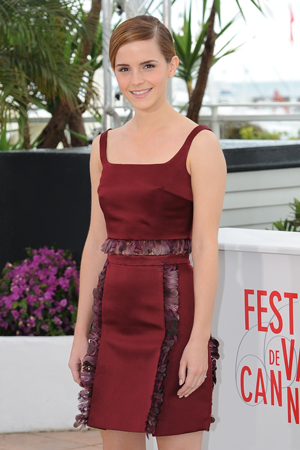 First Watson was seen in a two-piece maroon ensemble by British designer Christopher Kane.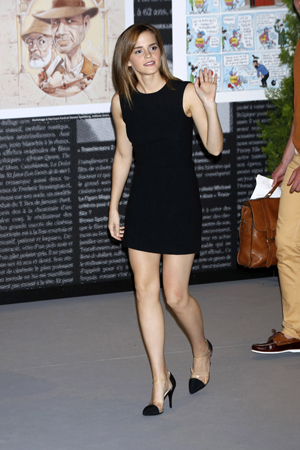 Next up, she was seen in a classic black dress with a short hem that really showed off her legs at a press event.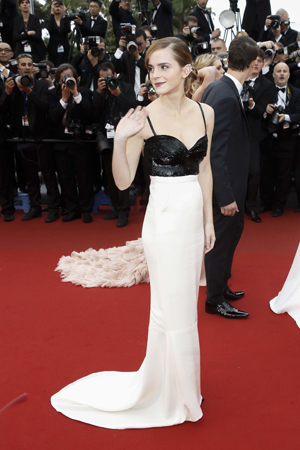 Finally, Watson wore a stunning Chanel Couture gown from the Spring 2013 collection for the film's premiere that night.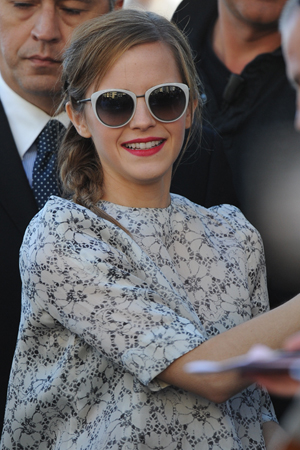 After her long day of work promoting her film, Watson took a day off to relax. She was seen out and about on the Promenade de la Croisette sporting a lacy top, black pencil skirt and big sunglasses.
Since completing the Potter franchise, Watson has been taking on very mature roles, including last year's The Perks of Being a Wallflower. But don't let her movie roles or fashion fool you. Inside, Watson is still a girl at heart.
In the June/July issue of W magazine, Watson revealed she's more interested in being young than being hot.
"I've never wanted to grow up too fast. I wanted to wear a sports bra until I was 22!" she said. "The allure of being sexy never really held any excitement for me. I've never been in a terrible rush to be seen as a woman."
Photo credits: Lia Toby/WENN.com, WENN.com, WENN.com, News Pictures/WENN.com, WENN.com