Disney/Pixar
Heads Back to School
Mike and Sulley have returned for Monsters University. It's the prequel to Monsters, Inc. that takes us back to where it all started. The film examines their tumultuous yet hilarious beginnings.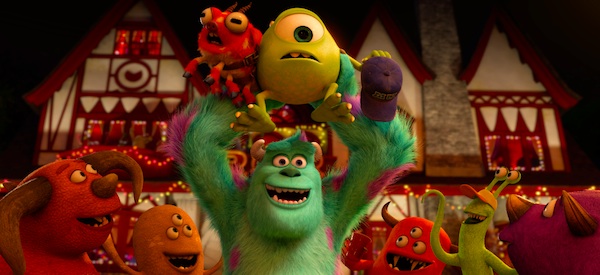 Synopsis
Disney/Pixar heard your cries and answered them with Monsters University. The prequel takes a trip down memory lane to when Mike (Billy Crystal) and Sulley (John Goodman) first met. They may be best pals now, but in the beginning, they couldn't stand each other. Monsters University shows how they overcame their differences to become the best Scarers in the business.
Cast and Characters
Billy Crystal as Mike Wazowski
John Goodman as James P. Sullivan "Sulley"
Steve Buscemi as Randall Boggs
Helen Mirren as Dean Hardscrabble
Aubrey Plaza as Claire Wheeler
John Krasinski as "Frightening" Frank McCay
Bonnie Hunt as Karen Graves
Nathan Fillion as Johnny Worthington
Check out more of our Monsters University coverage
Watch the trailer
Buy or pre-order your tickets below
Monsters University opens in theaters June 21.
Photo credit: Disney/Pixar