A Family of Heartbreak
Bill Borgens (Greg Kinnear) is in a rut. He's pining after his ex-wife, and his career's in free fall. This summer, with the help of a feisty friend (Kristen Bell), he'll get his mojo back.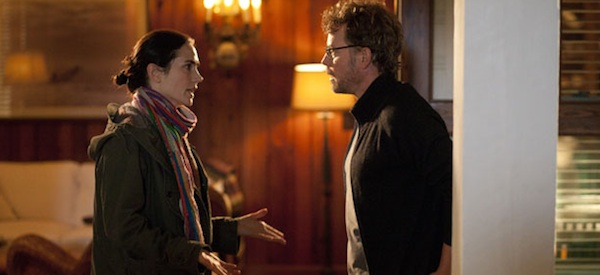 Synopsis
Stuck in Love marks the directorial debut of Josh Boone. It centers on an award-winning novelist who's suffering from a serious case of writer's block. Ever since his wife left him three years ago, he's been unable to write a word. Meanwhile, his oldest daughter's about to publish her first book and his son's falling in love with a drug-addicted teen.
Check out more of our Stuck in Love coverage
Watch the trailer
Buy or pre-order your tickets below
Stuck in Love opens in theaters July 5.
Photo credit: Millennium Entertainment