Money, Bags and Theft Equal Trouble
The Bling Ring is all about materialism and fame. Oscar-winner Sofia Coppola takes us on a ride with this unconventional Hollywood caper.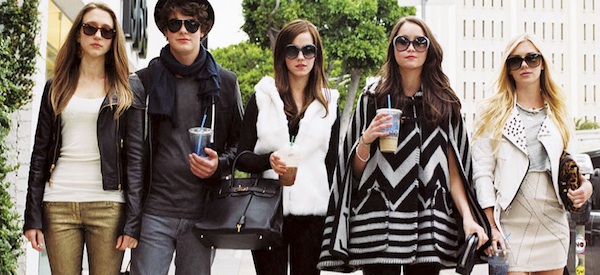 Synopsis
Director Sofia Coppola tackles the celebrity-obsessed in The Bling Ring. The film is inspired by actual break-ins that plagued Hollywood's flashiest stars. Members of The Bling Ring take extreme measures to get their hands on the finest luxury goods. Soon, their obsession with materialism, status and fame takes its toll. Prepare to see Emma Watson (The Harry Potter Series) like you've never seen her before.
Cast and characters
Emma Watson as Nicki
Leslie Mann as Laurie
Taissa Farmiga as Sam
Israel Broussard as Marc
Katie Chang as Rebecca
Claire Julien as Chloe
Georgia Rock as Emily
Gavin Rossdale as Ricky
Check out more of our Bling Ring coverage
Watch the trailer
Buy or pre-order your tickets below
The Bling Ring opens in theaters June 14.
Photo credit: A24 Films