David Beckham
turns 38
The heavens shined down on Earth 38 years ago and gave us the perfection
that is British soccer star David Beckham. In honor of his birthday,
we've rounded up six of his best shirtless photos. You're welcome!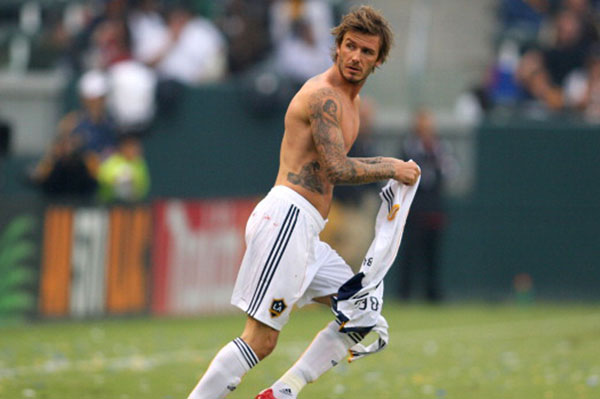 There's just something about a guy in his work uniform. Or, specifically, there's something about David Beckham stripping out of his work uniform.
And, thankfully, we'll get to see him do this for the foreseeable future. The Paris Saint-Germain player said he still plans on playing in future seasons.
"I still love the game, and I still plan on carrying on playing," he recently told the U.K. newspaper Metro.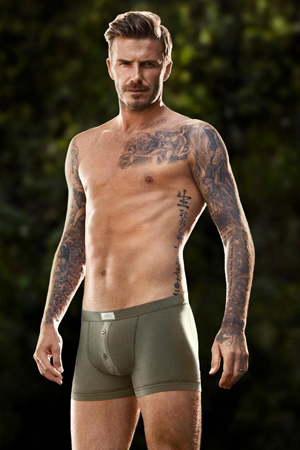 We were pretty heartbroken when we found out that Becks used a body double for his sexy H&M underwear commercial. Thankfully, he came clean and admitted that yes, it was all him in the ad.
"I can say the crotch is mine and the backside is mine as well," he told French talk show LeGrand Journal. "I heard this the other day. Someone said that I had a stand-in for my bum, but no, I can confirm that's my bum."
Thank goodness.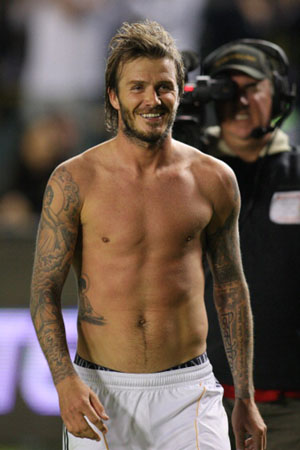 Wife Victoria Beckham calls him Golden Balls. It might have something to do with his skills on the field, but it probably has more to do with his skills in, ahem, another area.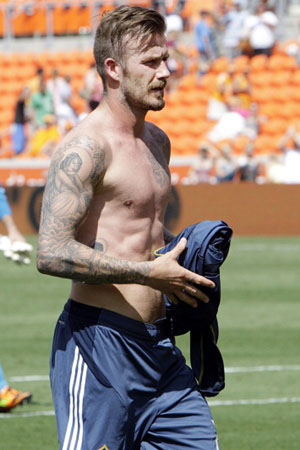 Oh hi, David. We especially love you with scruff. Very sexy.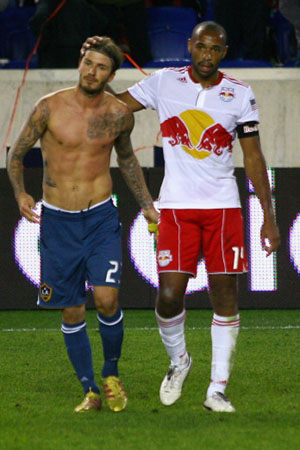 Beckham isn't only a pretty face (and body): He's a devoted father to Brooklyn, Romeo, Cruz and Harper — and his former Los Angeles Galaxy teammates gushed about his daddy talents in 2012.
"He's a very loving parent," Galaxy coach Bruce Arena said when asked about his former player. "He's phenomenal with his children. It's his No. 1 priority in his life."
Teammate Landon Donovan agreed.
"I think one thing people probably don't realize is what a great father he is," Donovan said. "It's fun to see him outside the media spotlight… and just being a dad like a normal person would be. It's really nice to see."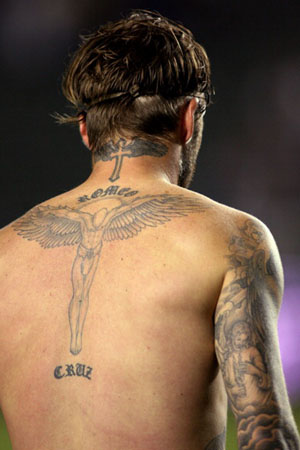 We hate to see you go, David... but we gotta admit: We don't mind watching you leave.
Read on for more celeb birthdays
Happy b-day, Channing Tatum! 10 Ways he's better than Ryan Gosling
Miranda Kerr turns 30! 10 Reasons we'll miss her as an Angel
Happy b-day, Seth Rogen! Seth's best, funniest quotes
Photos: Getty Images and David Beckham/Facebook