Channing Tatum
turns 33
OK, don't get us wrong: We love Ryan Gosling. But there's just something about Channing Tatum that thinks the whole "Hey girl" thing should've been written about him instead. Why? Well, we've compiled
10 reasons in honor of his 33rd birthday on April 26.

1
He's a doting husband and father-to-be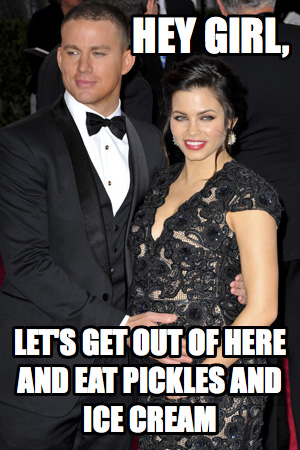 It's not exactly a secret: We love hot dads — and Channing Tatum is going to be the leader of the hot dad brigade when wife Jenna Dewan-Tatum delivers their first child later this year. The best part? He's totally supportive of his pregnant wife in all areas.
"Channing has been great," Dewan told Glamour. "He takes the route of no confrontation, just support, saying things like, 'Do whatever you want! What do you want to eat? I'm going to leave it up to you.'"
Hot.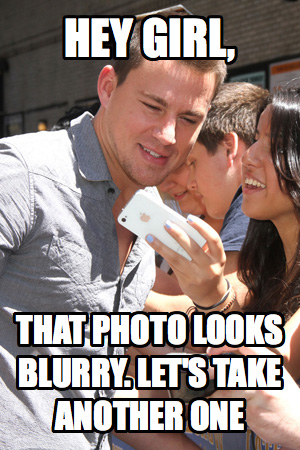 Some celebrities refuse to acknowledge their fans when they hit superstardom. Not Channing: The approachable actor is always willing to chat and take photos.
One fan even shared her experience of meeting Channing on the set of The Bitter Pill in 2012.
"He asked us if we were cold and I told him, 'of course I am cold, I'm from Brazil, I'm not used to this cold,'" the fan wrote. "Then he said, 'aw you are from Brazil, from where?' I told him Sao Paulo and he said that he went to Rio. Then I asked for a kiss lol and he said sure and kissed me and went MUAH!"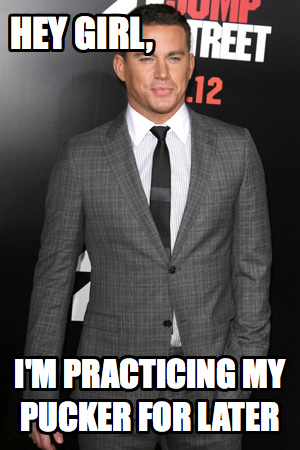 His Dear John co-star, Amanda Seyfried, pretty much summed it up when she talked about Channing in a 2012 interview.
"Everybody wants to have sex with him," Seyfried told InStyle in 2012.
Yep, pretty much.
"And the only person he wants to have sex with is his wife, Jenna. He's the most loyal husband," she added.
4
He looks like this without a shirt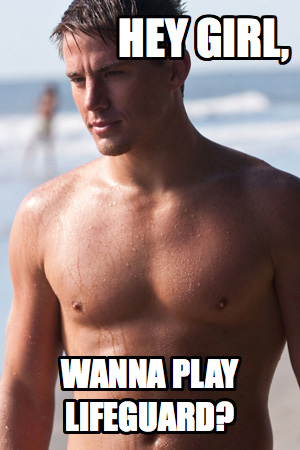 We mean, seriously. No words.
5
He's not afraid to laugh at himself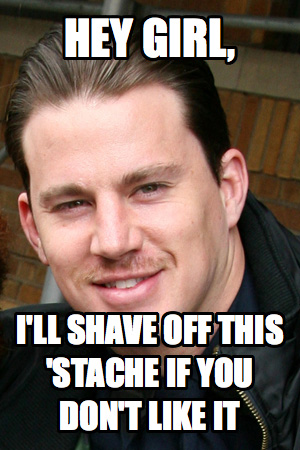 Actress Rachel McAdams was on the receiving end of one of Channing's practical jokes while they filmed The Vow in 2011. The actor told Entertainment Tonight that he donned a prosthetic, uh, penis for a scene to surprise McAdams.
"I did have a stunt pee-pee that I had made for her for her reaction," he recalled. "It was a little prank that I pulled on her. It's in the movie — her reaction was spot on. I didn't have a lot of faith in her reaction because it was cold that day, and I didn't want her to be laughing and pointing. I wanted her to be shocked."
And McAdams was totally OK with the joke.
"A prosthetic, yes, that's all true," she recalled. "But it was great because I didn't have to pretend... it was funny and got a genuine reaction out of me."
6
He's unapologetic about his stripper past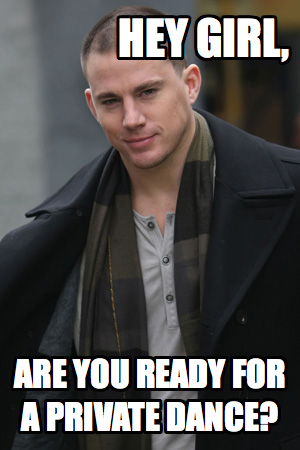 Channing paid his entertainment industry dues by working as a male stripper early in his career. He's not afraid of talking about it, either.
"It's not really sexy," he told Glamour of stripping. "It's kind of cheesy. Women are so sultry and sexy, and that's why guys go to strippers. But I think girls go to be embarrassed with their friends."
We're forever thankful, though — 'cause it gave us the glorious work of art that is Magic Mike.
7
He's growing as an actor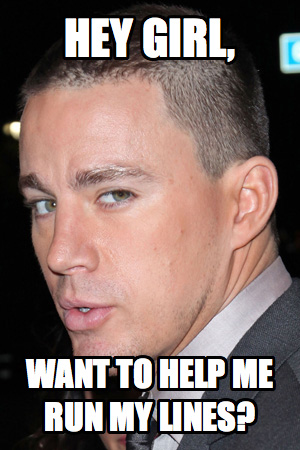 It would have been easy for Channing to take the easy road in Hollywood and only take action roles. But Channing wants to grow as an actor, so he's not above showing his soft side — as he did in The Vow and Dear John — and even his musical and dance skills — as in Step Up and his rumored role in the upcoming remake of Guys and Dolls.
"I'm never going to be the best actor," he told the Los Angeles Times in 2012. "I'm just not. But I will work harder than anyone out there."
8
He's a lover, not a fighter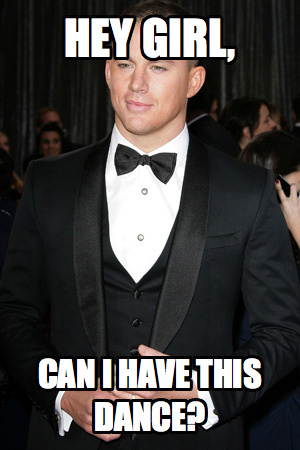 He might have muscles — and he knows his way around an action film — but in real life, he's anything but a fighter.
"I'd probably run, more than likely," he said of street fighting. "Or I'd be like, 'Wanna dance? Let's have a dance off!'"
9
He can recite every line from The Goonies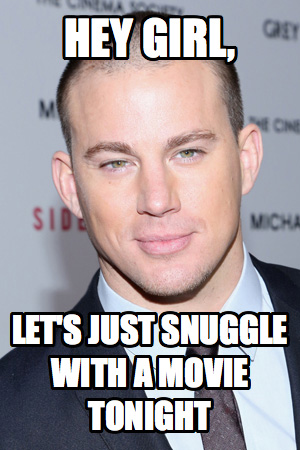 "I can recite every line," he told People, adding that the '80s classic is his favorite film. "'Down here, it's our time!'"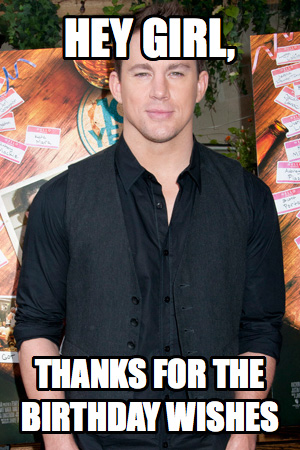 Thank you, Kay and Glenn Tatum, for making the perfection that is your son.
Read on for more celebrity birthdays
Miranda Kerr turns 30! 10 Reasons we'll miss her as an Angel
Happy b-day, Seth Rogen! Seth's best, funniest quotes
Happy b-day Kristen Stewart! Is she celebrating with Robert Pattinson?
Photos: Adriana M. Barazza/WENN.com, Andres Otero/WENN.com, Apega/WENN.com, WENN.com, Mr Blue/WENN.com, WENN.com, Adriana M. Barraza/WENN.com, Brian To/WENN.com, WENN.com, Ray Filmano/WENN.com