Our List Of Dueling Films
Why does it seem like when one good movie is released, another studio releases a similar movie? We've compiled a list of our top 10 favorite dueling films.
(page 9 of 10)
9
Tombstone (released Dec. 24, 1993)
and Wyatt Earp (released June 24, 1994)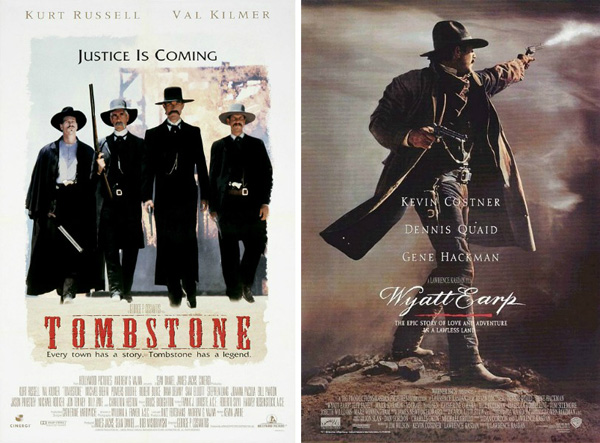 Both films explored the character of Wyatt Earp, and spared no expense for their all-star casts.
Photo credits: Tombstone — Cinergi Pictures Entertainment, Hollywood Pictures; Wyatt Earp — Warner Bros.
Up next: More almost identical movies released at the same time >>