Our List Of Dueling Films
Why does it seem like when one good movie is released, another studio releases a similar movie? We've compiled a list of our top 10 favorite dueling films.
(page 8 of 10)
8
Striptease (released June 28, 1996)
and Showgirls (released Sept. 22, 1995)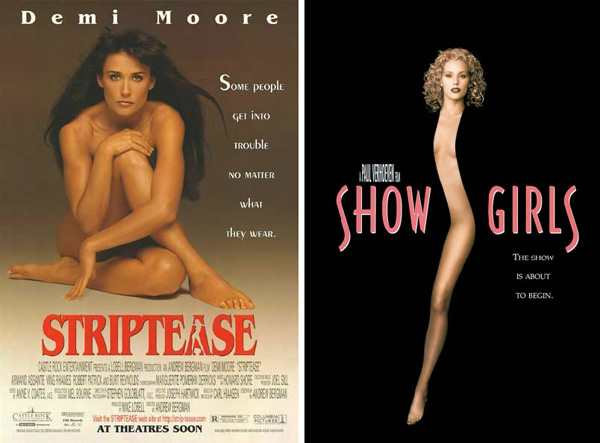 While both of these movies may seem tame by today's standards, almost 20 years ago they were considered very daring. Neither movie was received well by critics or audiences, but there was a curiosity about both films because they were venturing into new territory.
Photo credits: Striptease — Castle Rock Entertainment; Showgirls — Carolco Pictures
Up next: More almost identical movies released at the same time >>