Our List Of Dueling Films
Why does it seem like when one good movie is released, another studio releases a similar movie? We've compiled a list of our top 10 favorite dueling films.
(page 7 of 10)
7
Olympus Has Fallen (released March 22, 2013)
and White House Down (will be released June 28, 2013)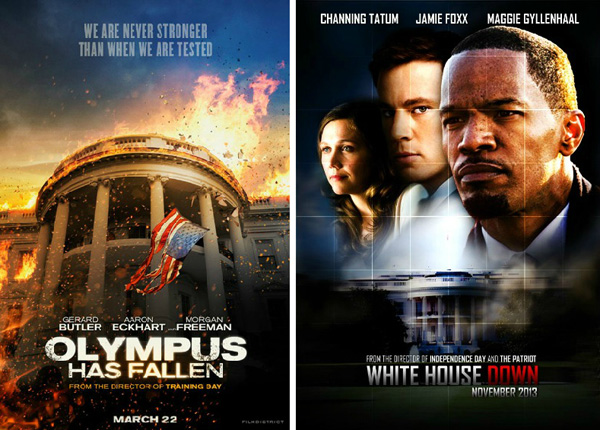 While most Americans consider the White House one of the most protected buildings in the country, both films explore the idea of what would happen if that security was breached.
Photo credits: Olympus Has Fallen — Millennium Films; White House Down — Columbia Pictures
Up next: More almost identical movies released at the same time >>