Our List Of Dueling Films
Why does it seem like when one good movie is released, another studio releases a similar movie? We've compiled a list of our top 10 favorite dueling films.
(page 5 of 10)
5
Mirror Mirror (released March 30, 2012)
and Snow White & the Huntsman (released June 1, 2012)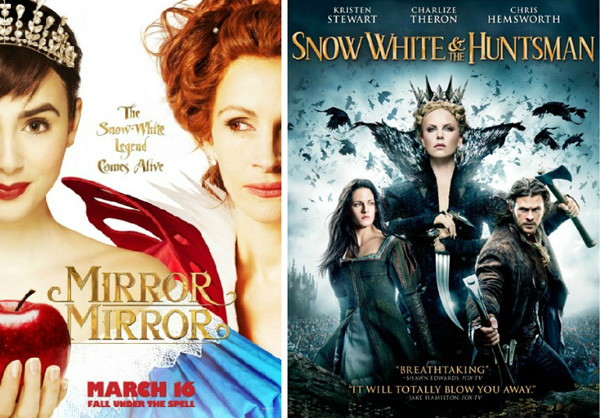 While both films were not that similar, they ended up being Snow White films that were in production around the same time. They both tried to create a slightly different idea of the Disney princess.
Photo credits: Mirror Mirror — Relativity Media; Snow White & the Huntsman — Roth Films, Universal Pictures
Up next: More almost identical movies released at the same time >>