Our List Of Dueling Films
Why does it seem like when one good movie is released, another studio releases a similar movie? We've compiled a list of our top 10 favorite dueling films.
(page 4 of 10)
4
Friends with Benefits (released July 22, 2011)
and No Strings Attached (released Jan. 21, 2011)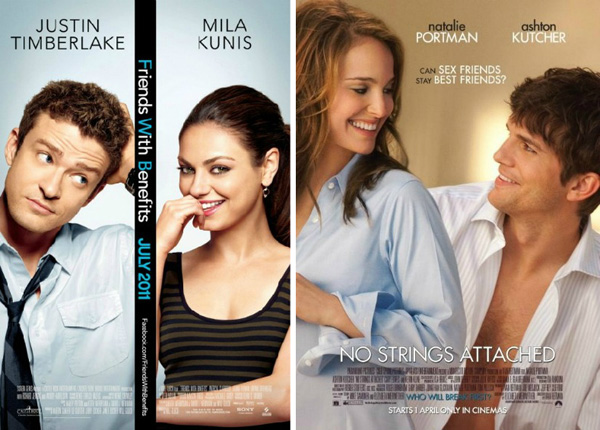 Both films explore the rarely talked about idea of what happens when friends attempt a physical relationship without an emotional one (spoiler alert: in movies, they always fall in love).
Photo credits: Friends with Benefits — Screen Gems, Castle Rock Entertainment; No Strings Attached — Paramount Pictures
Up next: More almost identical movies released at the same time >>