Our List Of Dueling Films
Why does it seem like when one good movie is released, another studio releases a similar movie? We've compiled a list of our top 10 favorite dueling films.
(page 3 of 10)
3
Chasing Liberty (released Jan. 9, 2004)
and First Daughter (released Sept. 24, 2004)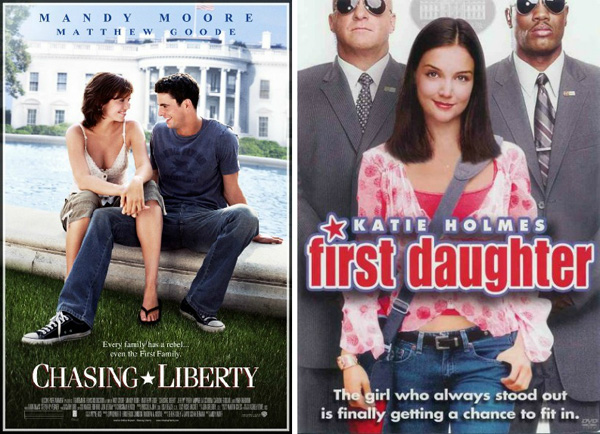 Both films ask the question: What would happen if the first daughter was in her teens? But more importantly, they ask who makes the better first daughter — Mandy Moore or Katie Holmes?
Photo credits: First Daughter — Regency Enterprises; Chasing Liberty — Warner Bros.
Up next: More almost identical movies released at the same time >>