Our List Of Dueling Films
Why does it seem like when one good movie is released, another studio releases a similar movie? We've compiled a list of our top 10 favorite dueling films.
(page 2 of 10)
2
Armageddon (released July 1, 1998)
and Deep Impact (released May 8, 1998)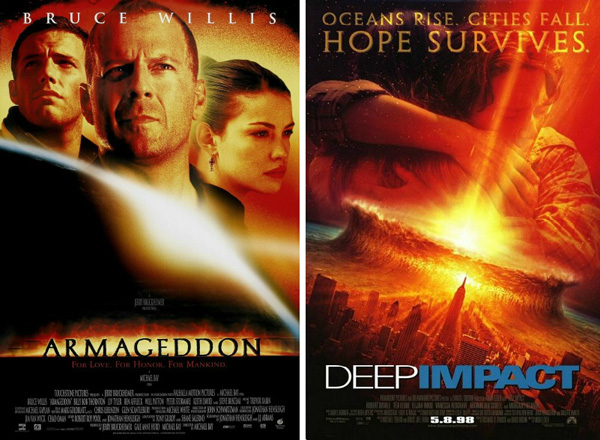 The two films explored the idea of a giant rock headed toward Earth, and how the human race would react to the end of the world.
Photo credits: Armageddon — Touchstone Pictures, Jerry Bruckheimer Films; Deep Impact — Paramount Pictures
Up next: More almost identical movies released at the same time >>