Our List Of Dueling Films
Why does it seem like when one good movie is released, another studio releases a similar movie? We've compiled a list of our top 10 favorite dueling films.
(page 10 of 10)
10
Volcano (released Apr. 25, 1997)
and Dante's Peak (released Feb. 7, 1997)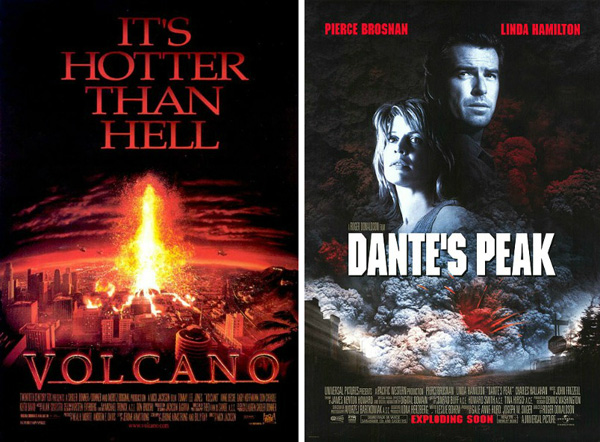 These films came out in the midst of the late-'90s craze exploring the end of the world. While both films ended up being fairly different, the idea of nature being more powerful than man was an overwhelming theme in both movies.
Photo credits: Volcano — Twentieth Century Fox Film Corporation; Dante's Peak — Universal Pictures